Attorney J. Bradley Smith answering the question: "What are the long term effects of being convicted of a crime?"
A 26-year-old teacher with Charlotte-Mecklenburg Schools was arrested earlier this week and stands accused of taking indecent liberties with a student. Officials say the man, David Cale Allison, was employed at Hopewell High School, which is also where the crime is alleged to have taken place.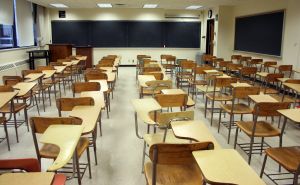 Officials with the Huntersville, NC police department say they first began investigating the case on November 21st when they were alerted to possible trouble by Charlotte-Mecklenburg Schools officials. Authorities say that an investigation later revealed that there had been inappropriate contact and text messaging between Allison and a student at the school during school hours.
Police say the inappropriate contact consisted of flirtatious text messages sent by Allison to the student during and even outside of school. Additionally, there was one incident when Allison is accused of engaging in inappropriate physical contact with the minor.
Police officers say they believe the case is an insolated incident and that other students at Hopewell were never at risk. They also noted that Allison had only been employed as a physical education teacher at the school since August of last year and that this was his first job with Charlotte-Mecklenburg Schools. Currently Allison is suspended without pay pending a final determination in his case.
Sexual assault charges in North Carolina are incredibly serious offenses and can leave lasting stains on a person's record. Such charges might even require registration with the state's Sex Offender Registry, something that can dramatically impact the way you live your life.
One such crime, and the one that Allison stands accused of, is taking indecent liberties with a minor. The offense is contained in Section 14-202.1 of North Carolina General Statutes. The law says that for a person to be found guilty of taking indecent liberties, he or she must be 16 or older and at least five years older than the child in question. Beyond the age requirement, the person must have either willfully taken or attempted to take "immoral, improper, or indecent liberties" with a child younger than 16 or have committed a "lewd or lascivious act" on the body of the child.
Anyone convicted of taking indecent liberties with a minor faces serious penalties as the law categorizes the offense as a Class F felony. Sentencing guidelines for those convicted of a Class F felony range between 10 and 41 months behind bars.
Arnold & Smith, PLLC is a Charlotte based criminal defense, traffic violation defense and civil litigation law firm servicing Charlotte and the surrounding area. If you or someone you know need legal assistance, please contact Arnold & Smith, PLLC today at (704) 370-2828.
About the Author: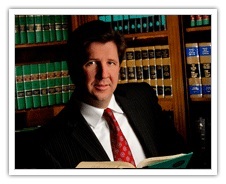 Brad Smith is a Managing Member with Arnold & Smith, PLLC where he focuses on the areas of criminal defense, DUI / DWI defense and traffic defense. Mr. Smith began his legal career in Charlotte, North Carolina as an Assistant District Attorney. In 2006, he entered private practice focusing almost entirely on criminal defense.
Born and raised in Charlotte, Mr. Smith is married with one son and one daughter. In his free time, he enjoys traveling, boating, golf and hiking near his mountain home in western North Carolina.
Source:
"CMS teacher charged with indecent liberties," published at WCNC.com.
See Our Related Videos From Our YouTube Channel:
https://www.youtube.com/user/ArnoldSmithPLLC?feature=watch
See Our Related Blog Posts:
North Carolina Middle School Principal Charged With Assaulting Student :: Charlotte North Carolina DWI DUI Criminal Attorney Lawyer
North Carolina Makes Headlines For Criminal Prosecution Of Sports Agents :: Charlotte North Carolina DWI DUI Criminal Attorney Lawyer