Charlotte DWI Lawyer Brad Smith of Arnold & Smith, PLLC answers the question "What should I do if I have been pulled over and I have been drinking ?"
As the Kerrick trial dominates the Charlotte headlines, a different trial attracted the attention of Raleigh residents last week.  On July 27, trial commenced in an action against a Raleigh couple accused of providing alcohol to minors at a 2014 wedding.  Raleigh-based neurologist Dr. Charles Matthews, 59, and his wife, Kimberly Matthews, 52, were on trial in Wake County Superior Court, charged with four counts of aiding and abetting underage possession and consumption of alcohol.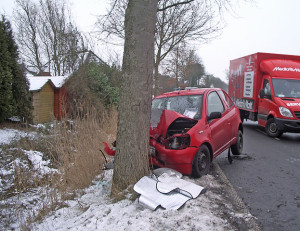 Jonathon Taylor was one of the guests at the wedding.  The 18-year-old had recently graduated from Ravenscroft High School in Raleigh, and was set to attend the University of South Carolina in the fall of 2014.  Sadly, Taylor never made it home.  He was killed in a single-car accident after his car left the road and hit a tree.  His blood-alcohol level at the time of the crash was .20—two-and-a-half times the legal limit for adults.
Prosecutors alleged that Taylor was one of several teens served wine by caterers at the wedding reception.  "They were pouring and setting it out," said Mary Anna Ergsh, one of the other teens at the reception.  "Nobody asked for IDs or anything."
The question before the jury was whether the Matthewses were criminally responsible for providing that alcohol to the minors.  On July 31, the jury answered that question in the negative, and the Matthewses were acquitted on the four counts of aiding and abetting the consumption of alcohol by minors.
However, the couple is not out of the woods yet.  In early July, the Taylors filed a civil suit under a law that makes businesses that serve and sell alcohol liable for injuries caused when a person underage is served.  The Matthewses were later added to the suit.
N.C. Gen. Stat. § 18B-121, a statute within "North Carolina Dram Shop" law, establishes the liability of licensed establishments such as restaurants, bars, and liquor stores that negligently furnish alcohol to underage people who subsequently cause death or injury to others in alcohol-related crashes.  Only an "aggrieved party" has a claim for relief for damages against a licensed establishment under the statute.
Although "aggrieved parties" are typically those physically injured as a result of a crash caused by an underage person (e.g., a person physically injured by an 18-year-old drunk driver sues the ABC store that sold the 18-year-old the liquor), a 2002 N.C. Court of Appeals decision (Storch v. Winn-Dixie Charlotte, Inc.) held that the parents of an underage person could also be included in the definition of an "aggrieved party."  Their "injuries" may include funeral expenses of the underage person, as well as damages for loss of services, society, companionship, and support.  The Taylors will certainly reference the Winn-Dixie decision in their civil suit against the Matthewses, the caterers, and the local wine and beer store that supplied the alcohol for the reception.
Jonathon Taylor's death should serve as a wake-up call to parents who turn a blind eye to underage alcohol consumption at their residence.  Before last week's criminal trial, Wake County District Attorney Lorrin Freeman stated:  "Underage drinking is a very serious problem in our community that leads to the deaths of many promising young people.  Until we stand together as a community against parents who have a kids-will-be-kids attitude, we will continue to lose promising young adults way too soon."
On June 28, 2014, a promising young adult was lost due to underage drinking, leaving Greg and Carrie Taylor without their only child.
If you or someone you know has been charged with a crime and is in need of the services of an experienced criminal defense attorney, please give me a call to set up an appointment today. Arnold & Smith, PLLC is a Charlotte based criminal defense, traffic violation defense and civil litigation law firm servicing Charlotte and the surrounding area. If you or someone you know need legal assistance, please contact Arnold & Smith, PLLC today at (704) 370-2828   or find additional resources here.
About the Author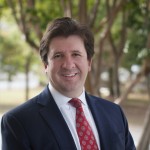 Brad Smith is a Managing Member of Arnold & Smith, PLLC, where he focuses on the areas of criminal defense, DUI / DWI defense and traffic defense.
Mr. Smith was born and raised in Charlotte. He began his legal career as an Assistant District Attorney before entering private practice in 2006.
In his free time, Mr. Smith enjoys traveling, boating, golf, hiking and spending time with his wife and three children.
Sources:
http://www.newsobserver.com/news/local/crime/article27302533.html
http://www.ncga.state.nc.us/EnactedLegislation/Statutes/HTML/BySection/Chapter_18B/GS_18B-121.html
http://caselaw.findlaw.com/nc-court-of-appeals/1197191.html
http://abc11.com/news/couple-not-guilty-in-fatal-teen-crash-son-sentenced/895492/
http://www.ncga.state.nc.us/EnactedLegislation/Statutes/HTML/BySection/Chapter_18B/GS_18B-302.html
http://www.newsobserver.com/news/local/crime/article29114758.html
http://www.wral.com/raleigh-couple-charged-with-providing-alcohol-to-teen-prior-to-fatal-crash-say-case-is-discriminatory-/14771618/
http://abc11.com/news/parents-accused-of-aiding-underage-drinking-on-trial/888488/
Image Credit:
"Verkehrsunfall L261 04" by Huhu Uet – Own work. Licensed under CC BY 3.0 via Wikimedia Commons – https://commons.wikimedia.org/wiki/File:Verkehrsunfall_L261_04.JPG#/media/File:Verkehrsunfall_L261_04.JPG
See Our Related Video from our YouTube channel:
https://www.youtube.com/user/ArnoldSmithPLLC?feature=watch
See Our Related Blog Posts: