Brad Smith, a partner here at Arnold & Smith, made the news recently when it was announced that prosecutors in Charlotte, NC decided to appeal a judge's decision to throw out the drunk driving charges filed against Tim Newman. Neman's case made headlines earlier this year when the former chief executive of the Charlotte Regional Visitors Authority was arrested after an accident on I-77 in May.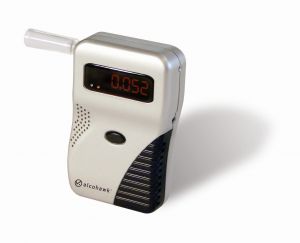 Assistant District Attorney Emily Kraper filed the appeal, writing that she believed District Judge Kimberly Best's decision was "contrary to the law." Kraper went on to say that the government thinks there was enough evidence to overcome Newman's motion to dismiss and eventually convict Newman of driving while impaired.

Our very own experienced North Carolina criminal defense attorney Brad Smith said that he was not expecting the state to appeal the judge's decision. Smith said that in his experience this was an easy decision for Judge Best and well within the bounds of her authority.
The issue is now moving on to a Superior Court judge who will decide if Judge Best was correct in deciding to throw out Newman's DWI charge. Judge Best ruled on November 5th that Newman had been left in jail too long after his initial arrest in May for suspected drunk driving.
Law enforcement officials waited more than three hours before releasing Newman even though a magistrate had granted him an unsecured bond. The magistrate set bond at 1:15 a.m., but Newman was not released until after 4:30 a.m. What should have taken one hour ended up lasting longer than three hours.
The problem with the delayed release is that it prevents defendants, especially those arrested on suspicion of drunk driving, from taking prompt action to gather evidence for their own defense. In cases of alleged DWI, defendants are supposed to be released from jail as soon as possible after their arrest because of the way that alcohol rapidly dissipates in the blood stream. With a quick release defendants can obtain their own blood test as independent proof that they were sober at the time. By delaying before releasing the defendant, it becomes difficult if not impossible to accurately perform independent blood tests.
If you or a loved one needs the help of a skilled North Carolina criminal defense lawyer, turn to the attorneys at Arnold & Smith, PLLC who will provide you with the best possible defense against any charges brought against you. Contact us today at (704) 370-2828.
Source: "Prosecutors appeal dismissal of Tim Newman's DWI charge," by Gary Wright, published at CharlotteObserver.com.
See Our Related Blog Posts:
Mecklenburg County Sees Thousands of Arrests During "Booze It & Loose It" Campaign
Drive Sober North Carolina Campaign In Force Over Labor Day Weekend