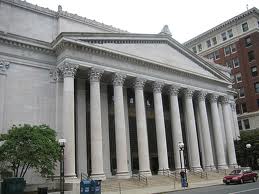 In May, Robert Allan Lehmann was charged with murdering his ex-wife Emily Ford and her father, Russell Ford, after Lehmann lost a custody battle earlier that day. Orange County, CA Prosecutors allege Lehmann sent his current wife and his daughter out for ice cream and waited for Emily and her father to come to take custody of their 7-year old daughter. Prosecutors claim once Emily and her father arrived, Lehmann opened the door and then opened fire on Emily and her father as they tried to run away. Prosecutors further allege that after Emily and her father fell, Lehmann reloaded and then executed them both by shooting each in the back of the head.
On July 8, Lehmann told the Orange County Superior Court's permission that he was refusing counsel, and therefore he will proceed in his defense representing himself.
According to the landmark case Gideon v. Wainwright, the Supreme Court ruled that every criminal defendant charged with a felony has the right to the assistance of counsel. This ruling was later expanded to guarantee the right to counsel at or after the time that judicial proceedings have been initiated.
Just as now a person has the right to counsel, a person likewise has the right to proceed pro se, or without the assistance of counsel, as Mr. Lehmann has chosen to do. However, as the old proverb says, "A man who is his own lawyer has a fool for a client." If you or someone you know has been accused of a crime, assert your constitutional right for an attorney.

Even a common traffic violation can cause you to get points on your license or insurance rates to increase. With an attorney you can have all of this handled without sometimes even appearing in court and often get the case dismissed. This choice can not only save you time but many times money as well.
With other more serious violations an attorney knows the in and outs of the judicial system far better than an average citizen. Mr. Smith handles these types of cases day in and day out. This not only keeps him current on the law but also on legal strategy pertaining to various types of criminal matters.
Charlotte Criminal Attorney, J. Bradley Smith is an excellent criminal defense attorney experienced with felonies, misdemeanors and DUIs. If you find yourself in need of an attorney, do not throw away your constitutional right to counsel. Please call for a free consultation.
Sources:
Man Charged with Murder of Ex-Wife, Her Father
Prosecutors: Dad Killed Ex-Wife Over Custody Of Special Needs Daughter
Man charged in execution-style murders of ex-wife and her father