Attorney J. Bradley Smith answering the question: "A past conviction is keeping me from finding work what can I do?"

A South Carolina woman with passionate tastes in music allegedly stabbed her roommate multiple times after the 64-year-old man refused to stop playing the Eagles on repeat. According to police in North Charleston, a domestic altercation between 54-year-old Vernett Bader and her roommate began after a long night of drinking between the two and the roommate's brother.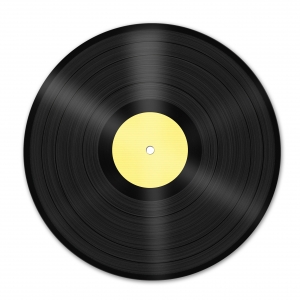 According to authorities, Bader was at her home late Monday night when her roommate and his brother were in the living room, drinking and watching a loop of classic rock songs by the Eagles on the television. Bader apparently grew weary of hearing "Hotel California" blasted over and over again and told the two men to turn off the music.
Police say Bader's request prompted the roommate to tell her to shut up, an ill-timed remark that sent Bader into the kitchen to grab a steak knife. Her roommate was thankfully alert and was able to wrestle the first weapon away from Bader. However, Bader was undeterred and simply went back into the kitchen and this time returned with a 14-inch serrated bread knife. This time police say Bader stabbed her roommate multiple times.
Though police reports indicate that Bader admits to stabbing her roommate with the bread knife, she claims the attack was actually in self-defense. Bader says her roommate was choking her at the time she stabbed him. Police at the scene of the domestic dispute said they saw no marks on Bader's neck or any other signs consistent with strangulation.

In South Carolina, just like in North Carolina, individuals have the right under state law to protect themselves without a duty to retreat while inside their homes. That means Ms. Bader would be justified in using such extreme force against her roommate, but only if she had a reasonable belief that such force was necessary to prevent imminent death or great bodily harm. According to early reports from the police, this will be a stretch given the lack of evidence that the roommate had taken any action against Bader except to try and prevent himself from being stabbed.
Arnold & Smith, PLLC is a Charlotte based criminal defense, traffic violation defense and civil litigation law firm servicing Charlotte and the surrounding area. If you or someone you know need legal assistance, please contact Arnold & Smith, PLLC today at (704) 370-2828.
About the Author: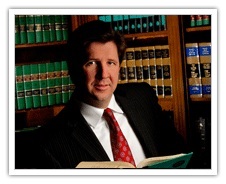 Brad Smith is a Managing Member with Arnold & Smith, PLLC where he focuses on the areas of criminal defense, DUI / DWI defense and traffic defense. Mr. Smith began his legal career in Charlotte, North Carolina as an Assistant District Attorney. In 2006, he entered private practice focusing almost entirely on criminal defense.
Born and raised in Charlotte, Mr. Smith is married with one son and one daughter. In his free time, he enjoys traveling, boating, golf and hiking near his mountain home in western North Carolina.
Source:
"South Carolina woman stabs roommate for playing Eagles songs: cops," by Erik Ortiz, published at NYDailyNews.com.
See Our Related Videos From Our YouTube Channel:
https://www.youtube.com/user/ArnoldSmithPLLC?feature=watch
See Our Related Blog Posts:
Underage North Carolina Driver Charged With DWI After Registering 0.05 BAC :: Charlotte North Carolina DWI DUI Criminal Attorney Lawyer
Oregon Case Successfully Employs Unusual DUI DWI Defense :: Charlotte North Carolina DWI DUI Criminal Attorney Lawyer