Attorney J. Bradley Smith answering the question: "If I simply intend to plead guilty, why do I need a lawyer?"

In a bizarre episode earlier this month, police say four people were shot at an anti-violence rally sponsored by the Mothers of Murdered Offspring. Police say the vigil, meant to commemorate lost loved ones, occurred near Pinckney and Matheson Avenues in the Villa Heights neighborhood of Charlotte.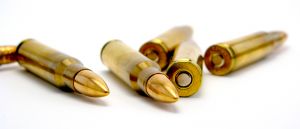 According to the Mothers of Murdered Offspring, the vigil was taking place to call attention to the recent death of a Charlotte man who police say was shot and killed when he attempted to rob a convenience store. About 50 people were gathered to honor the man killed in the shooting when, at around 10:30 p.m., gunshots erupted.
Authorities have so far revealed that four people were shot and wounded in the gunfire, including an 11-year-old boy. Thankfully, authorities say none of the injuries were life threatening. CMPD says they were called to the scene when a participant in the vigil called 911 to report that someone in the group had pulled a gun and began firing at those gathered.
Police said when they arrived on the scene most of the crowd had scattered and they had to spend time tracking down witnesses and taking statements. Some property damage occurred as a result of the shooting, with tires and windows being shot out of several nearby cars. Police say an investigation into the episode is still ongoing. So far no arrests have been made.

Crime Stoppers has said it will offer a $5,000 reward for information that leads to the arrest of the shooter in the case. The group behind the event, Mothers of Murdered Offspring, says they are begging those in the community to turn away from guns and continued violence. The point of the vigil was to bring awareness to the toll that crime takes on families, not to provoke further harm.
Arnold & Smith, PLLC is a Charlotte based criminal defense, traffic violation defense and civil litigation law firm servicing Charlotte and the surrounding area. If you or someone you know need legal assistance, please contact Arnold & Smith, PLLC today at (704) 370-2828.
About the Author: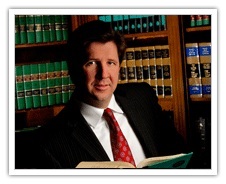 Brad Smith is a Managing Member with Arnold & Smith, PLLC where he focuses on the areas of criminal defense, DUI / DWI defense and traffic defense. Mr. Smith began his legal career in Charlotte, North Carolina as an Assistant District Attorney. In 2006, he entered private practice focusing almost entirely on criminal defense.
Born and raised in Charlotte, Mr. Smith is married with one son and one daughter. In his free time, he enjoys traveling, boating, golf and hiking near his mountain home in western North Carolina.
Source:
"Shooting breaks out – at anti-violence vigil," by Steve Lyttle, published at CharlotteObserver.com.
See Our Related Videos From Our YouTube Channel:
https://www.youtube.com/user/ArnoldSmithPLLC?feature=watch
See Our Related Blog Posts:
North Carolina's "Stand Your Ground" Law :: Charlotte North Carolina DWI DUI Criminal Attorney Lawyer
Nearly 2,000 North Carolinians Arrested For DWI Over Fourth Of July :: Charlotte North Carolina DWI DUI Criminal Attorney Lawyer