Attorney J. Bradley Smith answering the question: "Should I talk to the police?"

An officer with the Charlotte-Mecklenburg Police Department has been charged with voluntary manslaughter and is now in custody after authorities say he was involved in the fatal shooting of an unarmed man over the weekend.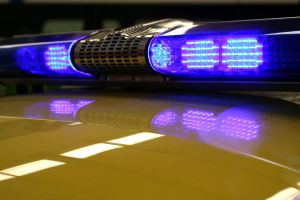 According to a spokesperson for the department, Officer Randall Kerrick, is now in custody after the victim, 24-year-old Jonathan Ferrell, was killed during an encounter with police after wrecking his car. The police department conducted an investigation after the deadly shooting and determined Kerrick's actions were excessive, saying that Kerrick did not have the authority to discharge his weapon during the encounter.
The deadly exchange began when Ferrell's car crashed into the woods off Reedy Creek Road. The accident was a serious one and Ferrell was forced to crawl out the back windshield of his car. Police have not yet determined the cause of the crash or the severity of the injuries Ferrell sustained as a result. After escaping the wreckage, Ferrell walked to a nearby home, about a half-mile from the accident scene, where be banged on the door. The woman at home thought Ferrell was attempting to rob the house and called police.
Officer Kerrick, as well as two other police officers, arrived at the home a little after 2:30 a.m., believing they were responding to an attempted break-in. Authorities say after surrounding Ferrell, the man charged the officers with one person unsuccessfully firing a Taser at Ferrell. After the Taser missed, Kerrick opened fire 12 times, shooting Ferrell 10 times and killing him almost immediately.

A report in the Charlotte Observer found that the recent incident is one of several officer-involved shootings to occur over the past few years. There have been eight such officer-involved shootings in five years, four of which proved fatal. However, in those cases the victims were all armed. A police spokesperson said he could not recall the last time there was a fatal police shooting of an unarmed person.
Arnold & Smith, PLLC is a Charlotte based criminal defense, traffic violation defense and civil litigation law firm servicing Charlotte and the surrounding area. If you or someone you know need legal assistance, please contact Arnold & Smith, PLLC today at (704) 370-2828.
About the Author: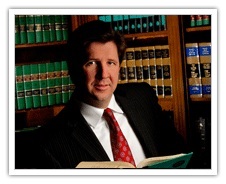 Brad Smith is a Managing Member with Arnold & Smith, PLLC where he focuses on the areas of criminal defense, DUI / DWI defense and traffic defense. Mr. Smith began his legal career in Charlotte, North Carolina as an Assistant District Attorney. In 2006, he entered private practice focusing almost entirely on criminal defense.
Born and raised in Charlotte, Mr. Smith is married with one son and one daughter. In his free time, he enjoys traveling, boating, golf and hiking near his mountain home in western North Carolina.
Source:
"CMPD officer charged in fatal shooting," by Lindsay Ruebens, published at CharlotteObserver.com.
See Our Related Videos From Our YouTube Channel:
https://www.youtube.com/user/ArnoldSmithPLLC?feature=watch

See Our Related Blog Posts:
North Carolina Police Arrest Several Sex Offenders For Violating Terms Of Release :: Charlotte North Carolina DWI DUI Criminal Attorney Lawyer
Last Minute Tip Leads To First-Degree Murder Charges For Grieving North Carolina Wife :: Charlotte North Carolina DWI DUI Criminal Attorney Lawyer