Attorney J. Bradley Smith answering the question: "If I simply intend to plead guilty, why do I need a lawyer?"

Most people would be surprised to hear that a recent DEA (U.S. Drug Enforcement Administration) seizure of $814.22 received much if any attention. After all, the DEA is used to handling vast sums of money from drug kingpins and other crafty criminals. So why did the three-figure seizure make headlines not only around the country but even around the world? Because the seizure was actually of an electronic currency known as Bitcoin and the seizure marked the first time any American law enforcement agency had ever confiscated a Bitcoin, something many experts believe may be the beginning of a new push into some shady areas of the internet.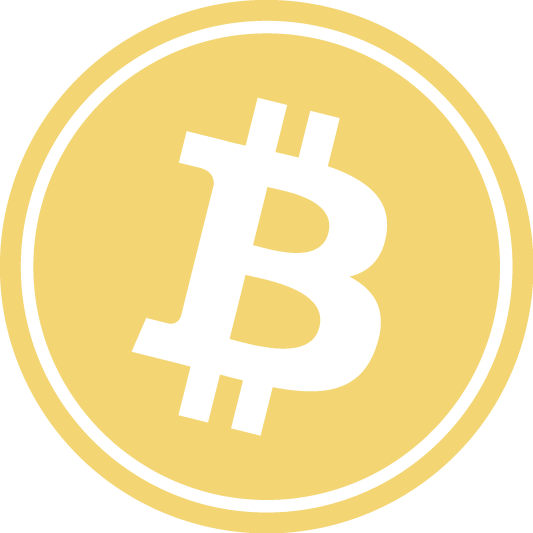 To be a bit more precise, the DEA actually revealed that it seized 11.02 BTC (the abbreviation for Bitcoin), something that at the time amounted to $814.22. According to an online Bitcoin conversion website that same amount of Bitcoin today would be worth $1,524.29, a difference that reveals just how rapidly Bitcoin's value can shift.
So why did the DEA seize the money in the first place? The agency has been relatively quiet about the incident but news reports have revealed that the DEA was targeting a site known as the "Silk Road", a website full of illicit products like drugs, prescriptions and weaponry that can only be accessed through what's known as the TOR network. The system runs in the background of the web that most people interact with everyday and has earned the nickname the "deep web" given it's anonymity and inaccessibility.
News reports indicate that the Bitcoin were taken from an Eric Daniel Hughes, a South Carolina man who law enforcement officials believe was behind the online persona "Casey Jones" on the Silk Road site. Casey Jones sold prescription painkillers and other narcotics and the DEA bust is believed to be the first shot across the bow by law enforcement officials eager to try and tame the wildness of the deep web.

At this point you might be wondering what exactly a Bitcoin is. Bitcoin is an online currency with a finite supply (estimated to be around 21 million Bitcoin in existence). The currency is mined virtually by computers running complex algorithms to unlock hidden stores of Bitcoin. Bitcoin can be traded from person to person and, much like gold, fluctuates wildly in value.
So why is Bitcoin so important? Today Bitcoin is accepted in some real world stores, such as coffee shops in major cities or several reputable online sites like OKCupid. However, beyond these ordinary uses for Bitcoin, law enforcement officials know the currency also works to facilitate lawlessness in the deep web. Bitcoin is used not only to purchase illegal weapons and drugs, but has also become the currency of choice for those trading child pornography. Because Bitcoin transactions are person to person and do not involve any intermediaries, it is incredibly easy to mask your real-world identity when making purchases using Bitcoin, something the DEA and a variety of other agencies are eager to stamp out.
In addition to the recent DEA seizure, the SEC has launched a case against the owners of a Bitcoin hedge fund that it says is being run like a Ponzi scheme. The Department of Justice has also indicted several people it says invented a similar online currency known as "Liberty Reserve." The recent movements by law enforcement officials is a clear sign according to many in the criminal justice world that the days of anonymous trading online may be coming to a close. Law enforcement officials are just beginning what many see as a big battle to shed light on the dark corners of the Internet.
Arnold & Smith, PLLC is a Charlotte based criminal defense, traffic violation defense and civil litigation law firm servicing Charlotte and the surrounding area. If you or someone you know need legal assistance, please contact Arnold & Smith, PLLC today at (704) 370-2828.
About the Author: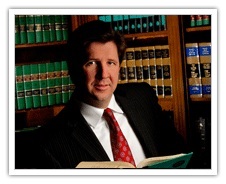 Brad Smith is a Managing Member with Arnold & Smith, PLLC where he focuses on the areas of criminal defense, DUI / DWI defense and traffic defense. Mr. Smith began his legal career in Charlotte, North Carolina as an Assistant District Attorney. In 2006, he entered private practice focusing almost entirely on criminal defense.
Born and raised in Charlotte, Mr. Smith is married with one son and one daughter. In his free time, he enjoys traveling, boating, golf and hiking near his mountain home in western North Carolina.
Source:
"First ever Bitcoin bust: Feds seize electronic currency 'in connection to shadowy internet drug bazaar'," published at DailyMail.co.uk.
See Our Related Videos From Our YouTube Channel:
https://www.youtube.com/user/ArnoldSmithPLLC?feature=watch
See Our Related Blog Posts:
New North Carolina Law Permits Attorneys In College Disciplinary Actions :: Charlotte North Carolina DWI DUI Criminal Attorney Lawyer
Lost Meth Manufacturers Call 911 Claiming They Were Ghost Hunting :: Charlotte North Carolina DWI DUI Criminal Attorney Lawyer