According to a recent report by Fox Charlotte, a local hotel has given many residents of the area pause. The Charlotte Inn, which is located on Independence Boulevard in Charlotte, has been the scene of many violent and drug-related incidents. The police have been called to the Charlotte Inn several times recently.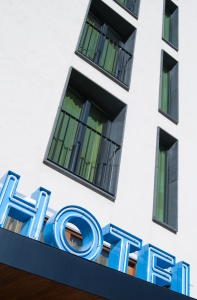 Residents are beginning to consider moving to different areas of the city to avoid the potential dangers.
One East Charlotte resident, Jason Van Buren, said that he liked the neighborhood and thought it was a good place to raise his family, but the Charlotte Inn, which is only steps away from his front door, has brought in some trouble to the neighborhood. According to Fox Charlotte, in the past year, the police have been involved in 40 incidents at the Charlotte Inn, and in June 2011, a man was brutally murdered at the Inn.
Van Buren and others in the neighborhood believe that the City of Charlotte could be putting in more of an effort to curb the problems at the Charlotte Inn. The Chair of the Eastside Political Action Committee, Ed Garber, believes that the police have not done enough about the crime at the Charlotte Inn. He believes that the police are overwhelmed with other things and if the city will not make the area more viable, then the police have no reason to care.

The Charlotte-Mecklenburg Police Department disagrees with the residents' sentiments and believes that it is doing everything that it can to keep a tight lid on the crime at Charlotte Inn. Lt. Rob Dance says that the police will not tolerate the crime in the area. At least once a day, Dance says his officers go to the Charlotte Inn on patrol. In addition to beefing up patrol, the police have been working with code enforcement to improve the aesthetic of the Inn, hoping that an improved facade will attract a better crowd.
For defense attorneys the Charlotte Inn should be cause for concern. An area of town that has a bad reputation for violence is likely to have an increased number of its residents end up in handcuffs. In some cases, these arrests may be frivolous, unwarranted, or excessive. If you or someone you know require the services of a Charlotte criminal defense attorney for any reason, please do not hesitate to contact the attorneys at Arnold & Smith, PLLC for a free consultation at 704-370-2828.

Source
"Violence & Drugs: Hotel Haven for Crime?" by Morgan Fogarty, published at FoxCharlotte.com.
See Our Related Blog Posts
Convicted and Released North Carolina Man Could Face New Murder Charge
Charlotte Police Still Looking for Suspect in North Carolina Drive-By Mall Shooting