Attorney J. Bradley Smith answering the question: "What happens if I am convicted of a DUI or DWI in North Carolina?"
Officers from the Charlotte-Mecklenburg Police Department say that they have issued more than four-dozen charges to drivers in connection with an overnight checkpoint Saturday and early Sunday morning.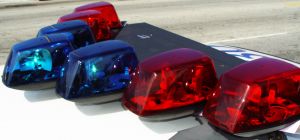 Police with CMPD say they were assisted by officers at UNCC. The checkpoint took place on Runnymede Lane near Michael Baker Place, close to Myers Park High School. According to a spokesperson, the checkpoint resulted in a total of 48 charges, 21 of which were for driving while intoxicated (DWI). Three of the charges concerned driving with a revoked license, eight were for driving without a license, two were for open container and 14 were for more minor traffic violations such as out of date tags.
As we near the holiday season, drivers in North Carolina should understand that there is usually an increase in the number of people arrested for driving under the influence. Many of these arrests come police checkpoints just like the one in this case where police stop and interrogate drivers who have not actually done anything wrong.
The purpose of police checkpoints like this one is designed to deter drunk driving rather than to specifically arrest drunk drivers. This means that officers do not have to abide by the requirements of the Fourth Amendment which protects individuals from illegal searches and seizures. It also means that officers are legally allowed to stop drivers who have done nothing wrong. Courts have said that because the length of the stop is so brief, the inconvenience to the driver is outweighed by public safety need.
Though 38 states (including North Carolina) allow sobriety checkpoints, 12 others do not. Some of these states prohibit them by state law or constitution (or interpretation of state law and constitution). However, Texas takes an unusual approach and has prohibited the checkpoints based on its interpretation of the U.S. Constitution.
Those who find themselves out for a drive and happen upon a checkpoint should follow some important rules. First, make sure to avoid any erratic driving near a checkpoint. This can be a sure way to flag the police officers' attention and get yourself into some possibly serious trouble. Also, make sure not to talk back to the officer at a checkpoint and make sure your passengers similarly exercise good manners. Getting an attitude is a good way to encourage even harsher scrutiny. Follow the officer's instructions and give concise answers to questions you're asked, avoid elaborating which can get you in trouble.
Arnold & Smith, PLLC is a Charlotte based criminal defense, traffic violation defense and civil litigation law firm servicing Charlotte and the surrounding area. If you or someone you know need legal assistance, please contact Arnold & Smith, PLLC today at (704) 370-2828.
About the Author: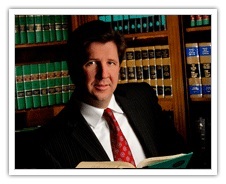 Brad Smith is a Managing Member with Arnold & Smith, PLLC where he focuses on the areas of criminal defense, DUI / DWI defense and traffic defense. Mr. Smith began his legal career in Charlotte, North Carolina as an Assistant District Attorney. In 2006, he entered private practice focusing almost entirely on criminal defense.
Born and raised in Charlotte, Mr. Smith is married with one son and one daughter. In his free time, he enjoys traveling, boating, golf and hiking near his mountain home in western North Carolina.
Source:
"Dozens charged at Charlotte DWI checkpoint," published at WCNC.com.
See Our Related Videos From Our YouTube Channel:
https://www.youtube.com/user/ArnoldSmithPLLC?feature=watch
See Our Related Blog Posts:
11-Year-Old From Charlotte Charged In Connection With Younger Brother's Death :: Charlotte North Carolina DWI DUI Criminal Attorney Lawyer
Editorial Criticizes North Carolina For Underfunding Medical Examiners :: Charlotte North Carolina DWI DUI Criminal Attorney Lawyer