Attorney J. Bradley Smith answering the question: "Is there more than one way for police to convict a DWI?"
Law enforcement officials have announced that a recent raid of a nightclub in Selma, North Carolina resulted in 17 people being arrested on a range of charges from drugs to prostitution. The sweep was conducted by North Carolina Alcohol Law Enforcement agents as well as officers with the Selma Police Department and Johnston County Sheriff's Office.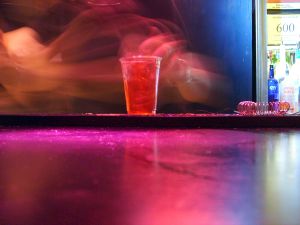 A spokesperson for ALE said that the raid was the result of a six-month investigation conducted by various law enforcement agencies after local authorities received complaints about a range of illegal activities taking place at The Ranch, a local nightclub. Agents who participated in the raid say they discovered employees who sold illegal drugs to patrons, others that engaged in prostitution and other sexual offenses and still others who broke state alcohol control laws.
Officials say the raid turned up a wide array of illegal drugs that were seized by authorities. Prescription painkillers, powdered ecstasy and significant quantities of cocaine were all found on the premises of The Ranch.
Given the drugs, prostitution and alcohol offenses it's no surprise that several employees and patrons were arrested in the raid. Police released the names of 17 people charged with crimes in connection to the police bust. Of those arrested, the suspects' ages ranged from 19 to 62.
A director of ALE says that the raid was meant to send a message to businesses in North Carolina that engage in or facilitate criminal activity. The director said that businesses that participate in criminal activities need to understand that the police are watching and do not intend to stand idly by while crimes are flagrantly committed inside the confines of a private business. ALE says that allowing businesses like The Ranch to serve as hubs of crime jeopardizes the health of communities and the safety of those living in the area.
Police say that they have visited the nightclub many times before for a multitude of issues. The Ranch has long functioned as a strip club that is known for flying in high-profile porn stars for well-publicized shows. However, the highflying days at The Ranch may be over now that the owner, Bikramjit Singh, was one of those charged in connection with the raid.
Arnold & Smith, PLLC is a Charlotte based criminal defense, traffic violation defense and civil litigation law firm servicing Charlotte and the surrounding area. If you or someone you know need legal assistance, please contact Arnold & Smith, PLLC today at (704) 370-2828.
About the Author: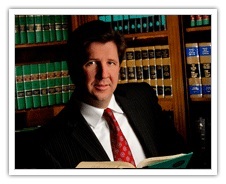 Brad Smith is a Managing Member with Arnold & Smith, PLLC where he focuses on the areas of criminal defense, DUI / DWI defense and traffic defense. Mr. Smith began his legal career in Charlotte, North Carolina as an Assistant District Attorney. In 2006, he entered private practice focusing almost entirely on criminal defense.
Born and raised in Charlotte, Mr. Smith is married with one son and one daughter. In his free time, he enjoys traveling, boating, golf and hiking near his mountain home in western North Carolina.
Source:
"17 arrested on drug, prostitution charges in Selma nightclub raid," by Jonathan Carlson, published at WCNC.com.
See Our Related Videos From Our YouTube Channel:
https://www.youtube.com/user/ArnoldSmithPLLC?feature=watch
See Our Related Blog Posts:
11-Year-Old From Charlotte Charged In Connection With Younger Brother's Death :: Charlotte North Carolina DWI DUI Criminal Attorney Lawyer
Editorial Criticizes North Carolina For Underfunding Medical Examiners :: Charlotte North Carolina DWI DUI Criminal Attorney Lawyer