Attorney J. Bradley Smith answering the question: "Can the police search my car without a warrant?"

Police officers in Boone, North Carolina say they are busy searching for two people who have been reported for stealing over-the-counter medications from a CVS pharmacy. The incident took place around 3 a.m. Monday morning when police say two individuals, one male and one female, walked into the drugstore looking for pills.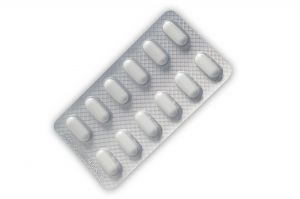 Authorities say that the two suspects walked off with a large supply of drugs from the CVS located on Blocking Rock Road. Though they are currently on the loose, security footage from inside the store gave investigators a glimpse at their faces as well as an idea of the car the two are driving.
Many people have heard of prescription drug theft and understand that it can be a serious problem given the large numbers of individuals who have become hooked on powerful narcotics. Fewer people realize that over-the-counter medications are also frequently stolen and can also lead to serious criminal penalties when the thieves are apprehended.
Law enforcement authorities say that some of the most commonly stolen over-the-counter medications might surprise you. For instance, Prilosec, a heartburn medication, is one of the most commonly stolen over-the-counter medications stocked by drugstores. The reason is not because large numbers of people are suffering from horrible acid reflux, but instead because Prilosec has been shown to enhance feelings of euphoria in those who take the medication with methadone. The drug has become such a common target that police in Florida recently arrested a group of three people who were accused of stealing 109 boxes of the pills from a local Wal-Mart.

Police say that the kinds of people known for stealing over-the-counter drugs do so for a variety of reasons. Some are members of organized crime units that steal drugs in bulk. Others simply steal common medications that can be resold on the street at a profit, to either finance their own addictions or to make a living.
Officers say that the most common scenario involving over-the-counter medication thefts is when a team of two people working together. In those cases one person usually holds a bag while the other person cleans out a shelf, moving quickly so that they can come and go before other shoppers or store personnel have the chance to notice. The bags are often lined with tinfoil or something similar that helps prevent sensors in the store from detecting anti-theft tags that are often placed inside such products.
Arnold & Smith, PLLC is a Charlotte based criminal defense, traffic violation defense and civil litigation law firm servicing Charlotte and the surrounding area. If you or someone you know need legal assistance, please contact Arnold & Smith, PLLC today at (704) 370-2828.
About the Author: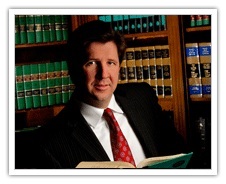 Brad Smith is a Managing Member with Arnold & Smith, PLLC where he focuses on the areas of criminal defense, DUI / DWI defense and traffic defense. Mr. Smith began his legal career in Charlotte, North Carolina as an Assistant District Attorney. In 2006, he entered private practice focusing almost entirely on criminal defense.
Born and raised in Charlotte, Mr. Smith is married with one son and one daughter. In his free time, he enjoys traveling, boating, golf and hiking near his mountain home in western North Carolina.
Source:
"2 wanted in Boone CVS larceny," published at WCNC.com.
See Our Related Videos From Our YouTube Channel:
https://www.youtube.com/user/ArnoldSmithPLLC?feature=watch
See Our Related Blog Posts:
North Carolina Middle School Principal Charged With Assaulting Student :: Charlotte North Carolina DWI DUI Criminal Attorney Lawyer
North Carolina Makes Headlines For Criminal Prosecution Of Sports Agents :: Charlotte North Carolina DWI DUI Criminal Attorney Lawyer