The North Carolina Highway Patrol and the National Highway Traffic Safety Administration have come together to announce the start of another "Booze It & Lose It" campaign. The enforcement crackdown on drunk drivers began on August 17, 2012 and runs through the upcoming Labor Day weekend. The campaign will be enforced throughout the state of North Carolina over the busy holiday weekend.
Law enforcement officials say that substance-impaired driving contributes to nearly 30 percent of all North Carolina traffic fatalities and they aim to lower that number during this period of heavy enforcement. Numbers show that there were 10,228 alcohol-related fatalities across the country in 2010, the equivalent of one death every 51 minutes.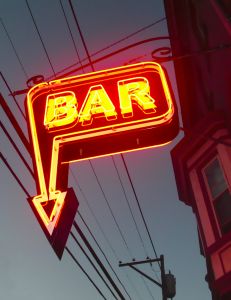 During the same time period, more than two-thirds of drunk driving deaths (7,145 or 70 percent) involved drivers with a blood alcohol concentration (BAC) of .15 or higher. Overall, the most frequently recorded BAC among drunk drivers involved in fatal crashes was .18 BAC.
The NHTSA has released a series of tips for those on North Carolina roadways over the weekend. Those out driving around should make sure to wear their seat belt as this will help reduce the chance of a deadly accident should you encounter a drunk driver. It's also important to be smart when out driving around. Twice as many alcohol-related crashes occur over the weekend than during the week and four times as many happen at night.
To avoid potentially injuring someone by driving drunk, make sure to plan ahead. Designate a sober driver before going out and give that person your keys. Otherwise take a taxi or use mass transit. If it's too late for that, you can consider spending the night rather than getting behind the wheel.
If you aren't smart in avoiding drunk driving, the problems can multiply. Not only can drunk drivers be charged criminally for their actions, but they also open themselves up to potentially expensive civil actions for the damages they inflict on others. The cost of one bad decision can haunt you for a long time to come.

The high stakes of a drunk driving conviction is why you should only hire the most experienced Charlotte criminal defense attorney to assist in your defense. The North Carolina criminal defense lawyers at Arnold & Smith, PLLC will provide you with the best representation. For a free consultation, please contact Arnold & Smith, PLLC today at (704) 370-2828.
Source
"Expect Stepped-Up Patrols and Checkpoints Over Labor Day Holiday," published at NCDOT.com.
See Our Related Blog Posts
Portable Breathalyzers, are they worth the money?