Attorney J. Bradley Smith answering the question: "What is an expungement?"

In a tragic case out of rural North Carolina, a woman from Whiteville is now facing possible hate crime charges after attacking one of her sons for being gay. According to police, the already horrific crime is even more heartbreaking given that the woman also ordered her other son to participate in the attack.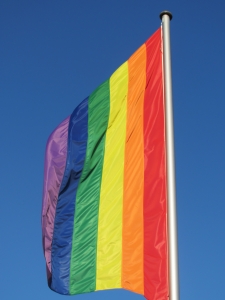 Police in Whiteville, NC say that received a call over the weekend about a domestic dispute in Mary Gowans' home. When they arrived they found a chaotic scene with multiple people screaming. Police say that Gowans had forced her 15-year-old son to strip down to his underwear when she then attacked him with a belt, causing severe injuries and large lacerations across his body. Gowans then ordered her 12-year-old son to take over and continue beating the older boy due to his sexual orientation.
When police arrived and separated the family members, the older boy told officers that his mother had attacked him after finding out that her son was gay. Gowans denies the account, claiming that her son was molested by an older gay man and that she was merely punishing him for leaving the house. Police say no charges have been filed against anyone in connection to the alleged molestation. For her part, Gowans has been charged with misdemeanor child abuse and social workers have also gotten involved. Prosecutors say they are currently debating charging the woman with a hate crime.

North Carolina's hate crimes statute covers race, color, religion, nationality or country of origin, but neither sexual orientation nor gender identity are included. Though North Carolina's law does not permit prosecution for hate crimes based on sexual orientation, federal prosecution is possible. A 2009 federal hate crime law protects victims on the basis of sexual orientation and gender identity; meaning Gowans could be facing a federal crime.
Arnold & Smith, PLLC is a Charlotte based criminal defense, traffic violation defense and civil litigation law firm servicing Charlotte and the surrounding area. If you or someone you know need legal assistance, please contact Arnold & Smith, PLLC today at (704) 370-2828.
About the Author: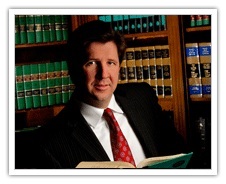 Brad Smith is a Managing Member with Arnold & Smith, PLLC where he focuses on the areas of criminal defense, DUI / DWI defense and traffic defense. Mr. Smith began his legal career in Charlotte, North Carolina as an Assistant District Attorney. In 2006, he entered private practice focusing almost entirely on criminal defense.
Born and raised in Charlotte, Mr. Smith is married with one son and one daughter. In his free time, he enjoys traveling, boating, golf and hiking near his mountain home in western North Carolina.
Source:
"Woman accused of beating son for being gay could face hate crime charges," by David Ferguson, published at RawStory.com.
See Our Related Videos From Our YouTube Channel:
https://www.youtube.com/user/ArnoldSmithPLLC?feature=watch
See Our Related Blog Posts:
Police Departments Use Facial Recognition Software To Scan Social Media Sites :: Charlotte North Carolina DWI DUI Criminal Attorney Lawyer
Meth-Filled Teddy Bear Confiscated During North Carolina Traffic Stop :: Charlotte North Carolina DWI DUI Criminal Attorney Lawyer