Attorney J. Bradley Smith answering the question: "What is the difference between a misdemeanor and a felony?"

"Hold onto your pills!" That's the message from North Carolina law enforcement officials for residents of assisted living facilities across the state. According to the State Bureau of Investigation, pill thieves across North Carolina better be on the lookout because 11 agents have been assigned by the Bureau to specifically track missing prescription drugs.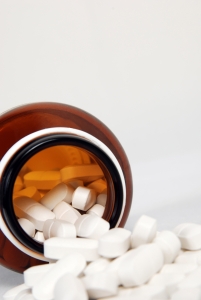 The SBI says that its agents are focusing on doctors, nurses and pharmacists as well as other health care workers that might be involved in diverting prescription drugs from patients who desperately need the medicine. According to authorities, painkillers are the most often stolen drugs and the central focus for ongoing law enforcement efforts.
Police in Asheville have revealed that they have already investigated 20 cases of prescription drug diversion in the first seven months of 2013, compared to a total of 17 cases all of last year. Though that number already seems high, officials say the real number of incidents is easily twice as high. One area where law enforcement officials believe drugs frequently go missing is among traveling nurses. SBI Agent Ken Razza says that many nurses have little or no supervision and that the medications they carry are frequently kept in the open.
Another center of prescription drug diversion is in assisted living homes across the state. SBI officials say they are working with operators of such facilities to put new procedures in place to stop prescription thefts from happening. For instance, assisted living homes have begun drawing up regulations that ensure that only licensed nurses ever handle drugs and that two nurses are present whenever medication is actually dispensed. The SBI encourages painkillers to be kept locked in a special container which can only be unlocked by an off-site pharmacist by computer command.

The problem is a serious one for anyone caught trafficking in such prescription narcotics. North Carolina criminal law places a mandatory prison sentence of between six and seven years on anyone caught with more than four grams of heroin, opium or an opium derivative. For those not in the know, opium is the acting ingredient in prescription painkillers. These severe sentencing guidelines mean that possession of only a few (five Percocets or six Vicodin) can put a person behind bars for years.
Arnold & Smith, PLLC is a Charlotte based criminal defense, traffic violation defense and civil litigation law firm servicing Charlotte and the surrounding area. If you or someone you know need legal assistance, please contact Arnold & Smith, PLLC today at (704) 370-2828.
About the Author: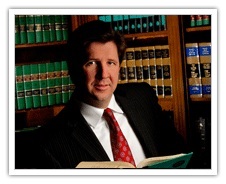 Brad Smith is a Managing Member with Arnold & Smith, PLLC where he focuses on the areas of criminal defense, DUI / DWI defense and traffic defense. Mr. Smith began his legal career in Charlotte, North Carolina as an Assistant District Attorney. In 2006, he entered private practice focusing almost entirely on criminal defense.
Born and raised in Charlotte, Mr. Smith is married with one son and one daughter. In his free time, he enjoys traveling, boating, golf and hiking near his mountain home in western North Carolina.
Source:
"Pill thefts increase at N.C. assisted living centers," by The Associated Press, published at News-Record.com.
See Our Related Videos From Our YouTube Channel:
https://www.youtube.com/user/ArnoldSmithPLLC?feature=watch
See Our Related Blog Posts:
Lost Meth Manufacturers Call 911 Claiming They Were Ghost Hunting :: Charlotte North Carolina DWI DUI Criminal Attorney Lawyer
North Carolina Court of Appeals Strikes Down Social Networking Ban For Sex Offenders :: Charlotte North Carolina DWI DUI Criminal Attorney Lawyer