Attorney J. Bradley Smith answering the question: "Are breath test results always accurate?"

North Carolina Department of Transportation officials announced that nearly 1,800 drivers across the state were arrested over the July Fourth holiday period. DOT officials say the huge number of arrests were the result of an important collaboration between the Governor's Highway Safety Program and state DOT.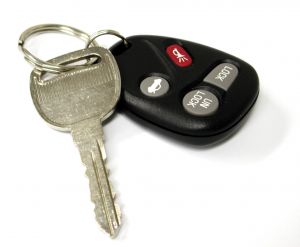 The campaign was an attempt by law enforcement officials to make the Independence Day holiday a safe one for North Carolinians. Though police officers say they always watch for drunk drivers, the push was especially intense over the holiday weekend because the Fourth of July is often the deadliest holiday for motorists each year. According to AAA, 20 of the 36 traffic deaths that occurred last year in North Carolina were linked to alcohol use.
The cooperation between the two organizations, officially known as "Operation Firecracker," led to 1,737 arrests in the days surrounding the Fourth of July. Though this is certainly an enormous number of arrests, it is actually less than the haul last year. DOT officials said last year law enforcement officers arrested just under 2,000 people on drunk driving charges over the July fourth period.
The huge number of arrests over the period is partially due to the increased enforcement efforts and partially due to the presence of alcohol at many summer holiday gatherings. Grilling and drinking often go hand-in-hand and many find a nice way to cool down during such hot weather is to have a cold alcoholic beverage. While this is perfectly fine, it's critical that you make plans in advance to find a safe way home, either designating a person to stay sober and drive or calling a cab. Doing so avoids the big headache that follows a DWI arrest in North Carolina.

If you're pulled over and charged with drunk driving in North Carolina this summer, it is essential that you contact a skilled Charlotte, NC criminal defense attorney to help you with your case. Even first time offenders face serious penalties including license revocation, fines, court fees, dramatic increases in insurance payments and possibly even jail time. In cases where the BAC of a driver is above a certain threshold you may even be required to purchase and use and ignition interlock device.
Arnold & Smith, PLLC is a Charlotte based criminal defense, traffic violation defense and civil litigation law firm servicing Charlotte and the surrounding area. If you or someone you know need legal assistance, please contact Arnold & Smith, PLLC today at (704) 370-2828.
About the Author: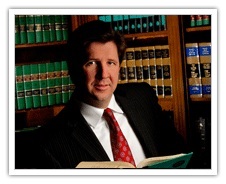 Brad Smith is a Managing Member with Arnold & Smith, PLLC where he focuses on the areas of criminal defense, DUI / DWI defense and traffic defense. Mr. Smith began his legal career in Charlotte, North Carolina as an Assistant District Attorney. In 2006, he entered private practice focusing almost entirely on criminal defense.
Born and raised in Charlotte, Mr. Smith is married with one son and one daughter. In his free time, he enjoys traveling, boating, golf and hiking near his mountain home in western North Carolina.
Source:
"Nearly 1,800 charged with DWI in N.C. operation," by The Associated Press, published at HamptonRoads.com.
See Our Related Videos From Our YouTube Channel:
https://www.youtube.com/user/ArnoldSmithPLLC?feature=watch
See Our Related Blog Posts:
North Carolina Man Charged With DWI After Crashing Into State Troopers With Child In Back Seat :: Charlotte North Carolina DWI DUI Criminal Attorney Lawyer
NTSB Proposes Radical Decrease In Legal Alcohol Limit :: Charlotte North Carolina DWI DUI Criminal Attorney Lawyer