Attorney J. Bradley Smith answering the question: "Should I talk to the police?"

Authorities say that two sex offenders in the state were recently arrested in Salisbury, NC for various violations. One offender was arrested after failing to notify the local Rowan County Sherriff's Office about a change of address and the other for living within 1,00 feet of a childcare center.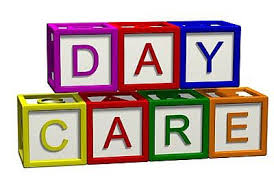 Police say they were searching for Phillip Berryman for more than a month after Berryman was found to be living too close to a childcare center. Berryman is now being held under $100,00 bond and has been charged with a sex offender residence violation for living too close to a child care center. This is not the first time Berryman was arrested for a violation of his terms of release. Back in 2006 and 2008 he was jailed for failing to register with authorities. His original sex crime took place in 2005.
Police say they received a tip back in June that Berryman was living too close to the Salisbury Child Care and Fine Arts Center. According to North Carolina General Statute 14-208.16(a), sex offenders in North Carolina are prohibited from residing within 1,000 feet of the property on which a school or childcare facility is located. Once the warrant was issued for his arrest, police say Berryman only made the problem worse by fleeing. The U.S. Marshals Service was then brought in to help track Berryman and ended up locating him a neighboring county.
The second offender recently arrested is Stephen Aydelotte who was charged with failure to register. Aydelotte is a sex offender from Utah who was originally convicted of third degree sexual exploitation of a minor. Aydelotte is in double trouble for having failed to tell Utah authorities that he planned to move to North Carolina in May of last year and then failing to register with North Carolina authorities upon his arrival.

Police in North Carolina say they only received notice that Aydelotte had moved after a detective in Salt Lake City called and said they had reason to believe he had recently arrived in the state. Police working in conjunction with the U.S. Marshals Service put a house under surveillance for several days watching for signs that Aydelotte was there. Eventually he emerged and was arrested without incident.
Since his arrest police say they searched his phone and found files with a KIK smartphone messaging program that contained images of nude children. As a result, Aydelotte has been charged not only with failing to register, but also with second-degree sexual exploitation of a minor.
Arnold & Smith, PLLC is a Charlotte based criminal defense, traffic violation defense and civil litigation law firm servicing Charlotte and the surrounding area. If you or someone you know need legal assistance, please contact Arnold & Smith, PLLC today at (704) 370-2828.
About the Author: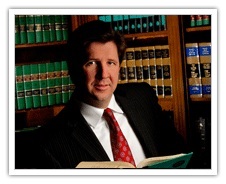 Brad Smith is a Managing Member with Arnold & Smith, PLLC where he focuses on the areas of criminal defense, DUI / DWI defense and traffic defense. Mr. Smith began his legal career in Charlotte, North Carolina as an Assistant District Attorney. In 2006, he entered private practice focusing almost entirely on criminal defense.
Born and raised in Charlotte, Mr. Smith is married with one son and one daughter. In his free time, he enjoys traveling, boating, golf and hiking near his mountain home in western North Carolina.
Source:
"Search is over for a sex offender who was living near a daycare center," by David Whisenant, published at WBTV.com.
See Our Related Videos From Our YouTube Channel:
https://www.youtube.com/user/ArnoldSmithPLLC?feature=watch
See Our Related Blog Posts:
New, Harsher Guidelines Cannot Be Used When Sentencing Criminals For Older Crimes :: Charlotte North Carolina DWI DUI Criminal Attorney Lawyer
North Carolinians Sentenced To Jail Time For Illegal Hunting :: Charlotte North Carolina DWI DUI Criminal Attorney Lawyer