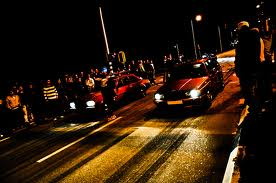 WCNC recently reported that Tyler Stasko, a 23-year-old North Carolina man, was convicted of involuntary manslaughter for the street racing accident that caused the death of three others in April 2009. The jury deliberated for about a day and a half before handing down the verdict. The judge proceeded immediately to sentencing and gave Stasko a term of 45-54 months in jail.
The victim's families were extremely disappointed with the outcome of the case and afterwards one group told the press, "We want everyone to know how very dark our world is without Cynthia and the baby," said Sharon Furr. "We really want everyone to know the loss that we've suffered. We want them to know how sad we are, and we want them to know how sad we are today with this outcome."
The victim was Cynthia Furr, Winthrop University professor. She and her two year-old daughter were on their way to church when they were killed when Stasko's car, traveling more than 80 M.P.H., crashed into Furr's car. Investigators said that Stasko had a passenger with him, a 13 year-old boy, who was also killed in the tragic accident. At trial, a detective testified that there was no indication that Stasko slowed down before barreling into Furr's car.
The prosecution charged Stasko with three counts of second-degree murder, but after the jury heard all of the evidence, he was instead convicted of the lesser offense of involuntary manslaughter, a Class F felony in North Carolina. Essentially, the jury found that there was no malice in Stasko's actions. The jury found that he did not have intent to kill or intent to cause serious bodily harm.
Stasko testified in his own defense and told the jury that he and a black Camaro were racing. He came over a hill and the next thing he knew, Furr's Mercedes pulled out in front of him. He told detectives in his interview that he tried to hit the brakes as hard as possible, but the collision was inevitable. He admitted that he was speeding. He also admitted that the accident was mostly his fault. Based on the jury's verdict, it appears they accepted his version of events.

North Carolina follows the common law definition of involuntary manslaughter. Thus, it is not a crime that is defined by statute. According to State v. Hudson, 345 N.C. 729, 733 (1997), "The elements of involuntary manslaughter are: (1) an unintentional killing; (2) proximately caused by either (a) an unlawful act not amounting to a felony and not ordinarily dangerous to human life, or (b) culpable negligence." The Court late defined "culpable negligence" as "such recklessness or carelessness, proximately resulting in injury or death, as imports a thoughtless disregard of consequences or a heedless indifference to the safety and rights of others." (State v. Weston, 273 N.C. 275, 280, (1968) (quoting State v. Cope, 204 N.C. 28, 30 (1933)). It seems that the jury in Stasko's case found that Stasko was negligent in the operation of his vehicle when he was drag racing and that, as a result of that negligence; he caused the death of Furr, her daughter, and his passenger.
Arnold & Smith, PLLC Charlotte criminal defense attorneys are experienced in both state and federal criminal proceedings. They are well practiced defending those charged with even the most serious offenses. If you or someone you know requires the services of a criminal defense lawyer, the capable attorneys at Arnold & Smith, PLLC are eager to assist. Please do not hesitate to contact Arnold & Smith, PLLC for a free consultation.
Source
23-year-old found guilty in deadly street racing accident
See Our Related Blog Posts
Penn State Sex Abuse Scandal Rocks the College Sports World