Attorney J. Bradley Smith answering the question: "What should I do if I have been pulled over and I have been drinking?"

With the 2013 legislative session in North Carolina well underway, lawmakers in the state are moving forward with several important changes to the criminal justice system that deserve mention.
Perhaps most importantly is House Bill 43, which would require the use of ignition interlock devices for anyone who has been convicted of drunk driving. Should the bill move forward it would make North Carolina only the 15th state in the nation to mandate the use of such ignition interlock devices for even first-time offenders.
The ignition interlock devices work by testing a person's blood-alcohol level before the car they are driving can start. The state's current law says that only repeat drunk drivers and first-time offenders with especially elevated BAC levels are required to use the devices.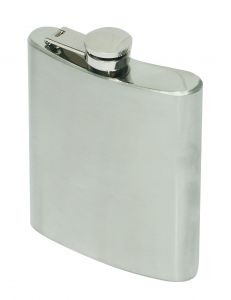 A major push by various groups in the state has ensured that the issue received substantial attention in the legislature this session. The state Mothers Against Drunk Driving chapter has endorsed the ignition interlock bill and has asked its members to contact state lawmakers to express their support. The bill right now has bipartisan support and is still being studied before a final upcoming vote is scheduled.

Another measure, House Bill 41, would set a blood-alcohol content limit of 0.00 for those convicted of DWI who have their driving privileges restored. Those with a previous DWI conviction could then be charged with DWI if they are pulled over and chemical tests show the presence of any alcohol at all in their system. For those without prior convictions, the legal driving limit would remain at 0.08.
Another piece of legislation, House Bill 31, also deals with drunk drivers. The proposed legislation would change the way habitual DWI status is determined. Habitual impaired driving is a serious offense, a Class F felony, which carries a minimum one-year prison term. Currently, a driver must have been convicted of four DWIs within a period of 10 years before the stringent penalties of habitual offender status kick in. HB 31 would change this and require either four DWI convictions in 10 years or a previous habitual DWI conviction, regardless of time limits. That means if it has been more than 10 years since the last conviction, if the driver was previously labeled a habitual DWI offender he would retain that label in a subsequent DWI arrest.
The law is being pushed after a tragic accident happened years ago where a drunk driver killed a North Carolina couple and their granddaughter. Despite multiple prior drunk driving convictions, the man was never labeled a habitual offender because more than 10 years took place between the charges.
Though none of the legislative changes have passed yet, it's critical that North Carolinians stay up to date on possible changes to state law, especially given the big changes these measures could mean for drunk driving sentences.
Source:
"Lawmakers target drunken drivers," by Corey Friedman, published at WilsonTimes.com.
See Our Related Videos From Our YouTube Channel:
https://www.youtube.com/user/ArnoldSmithPLLC?feature=watch
See Our Related Blog Posts:
12-Year-Old Girl Leads Charlotte Police On Midnight Car Chase :: Charlotte North Carolina DWI DUI Criminal Attorney Lawyer
Delayed Release from Jail Causes Charlotte, NC Judge to Dismiss Drunk Driving Charges