Attorney J. Bradley Smith answering the question: "The person that called the police doesn't want to press charges"

The District Attorney from Orange County, NC, Jim Woodall, has taken a surprising stand in favor of enforcing the state's sports agent laws, something that puts Woodall in a very small group of prosecutors willing to bring criminal charges over violation of the laws. Woodall has made targeting those who violated North Carolina's sports agent laws a priority, pursuing criminal charges against three individuals so far, including a former UNC tutor.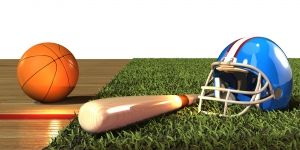 Woodall says that he hopes the trail he is blazing serves as a lesson to other prosecutors and says he hopes other states will follow his attempt at curbing improper agent conduct. Woodall says the activity can be quite harmful to athletes and athletic institutions in the long run and that too many law enforcement officials allow it go on with only a wink and a nod. Woodall says the law is the law and he intends to vigorously uphold it.
So far, criminal charges have been brought against several agents and a former tutor who are all accused of providing cash and other benefits to former UNC football players. One agent from Georgia, Terry Watson, faces 13 counts of "athlete-agent inducement" involving three current NFL players and one charge for obstruction of justice. Watson stands accused of giving nearly $24,000 in gifts in 2010 in an attempt to sign them. The former tutor, Jennifer Wiley Thompson faces four counts of providing benefits to a current NFL player. Finally, Patrick Jones, a real estate agent from Georgia, has been charged with violating the state's sports agent law for providing $725 to a former UNC football player to entice the player to sign with Watson.
The conduct of the three violates the state's Uniform Athlete Agents Act, which says all agents must register with the Secretary of State. The law also prohibits agents from offering gifts to athletes as an attempt to encourage the signing of representation agreements. Woodall says that though only three people have been charged, other indictments remain under seal.

Woodall says he launched the investigation in the summer of 2010 after the NCAA complained about improper benefits and academic misconduct that was supposedly occurring within the UNC football program. Violations of North Carolina's law are treated as Class I felonies and are punishable with prison sentences of up to 15 months for each count and fines of up to $25,000.
Experts say that Woodall's attempt to criminally charge these agents marks the first prosecution of its kind nationwide. That fact disturbs Woodall who says that law enforcement officials elsewhere need to take the initiative to investigate such cases. The fact that such prosecutions are so rare, if not downright unheard of, is strange given that 41 states, Washington, D.C. and the U.S. Virgin Islands all have laws regulating the behavior of sports agents.
Whether Woodall's crackdown will start a national trend remains to be seen. Some sports law experts believe the publicity surrounding these arrests may provide the push that other prosecutors need to launch similar investigations about sports agent violations in their own states.
Arnold & Smith, PLLC is a Charlotte based criminal defense, traffic violation defense and civil litigation law firm servicing Charlotte and the surrounding area. If you or someone you know need legal assistance, please contact Arnold & Smith, PLLC today at (704) 370-2828.
About the Author: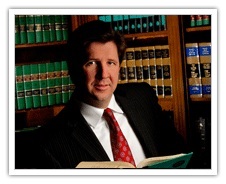 Brad Smith is a Managing Member with Arnold & Smith, PLLC where he focuses on the areas of criminal defense, DUI / DWI defense and traffic defense. Mr. Smith began his legal career in Charlotte, North Carolina as an Assistant District Attorney. In 2006, he entered private practice focusing almost entirely on criminal defense.
Born and raised in Charlotte, Mr. Smith is married with one son and one daughter. In his free time, he enjoys traveling, boating, golf and hiking near his mountain home in western North Carolina.
Source:
"NC prosecutor hopes more states pursue agent cases," by Aaron Beard, published at CharlotteObserver.com.
See Our Related Videos From Our YouTube Channel:
https://www.youtube.com/user/ArnoldSmithPLLC?feature=watch
See Our Related Blog Posts:
Carolina Man Facing Charges After Picking Up Prostitute At Church :: Charlotte North Carolina DWI DUI Criminal Attorney Lawyer
North Carolina Man Arrested For Peddling Reptiles :: Charlotte North Carolina DWI DUI Criminal Attorney Lawyer