Attorney J. Bradley Smith answering the question: "Is there more than one way for police to convict a DWI?"

Officials in North Carolina say they have arrested a man and charged him with drunk driving after he crashed into four state trooper vehicles with a child in the back seat. The accident happened over the weekend at a NASCAR race and ended with Patrick Willis behind bars.
Police say Willis crashed into four patrol cars that were parked for traffic duty at the NASCAR race. The accident happened a little before 3:30 p.m. when Willis was exiting I-485 to U.S. 29 and failed to slow down at the top of the ramp. Police say he then smashed into a concrete curb at the top of the ramp and struck the vehicles as he crossed U.S. 29.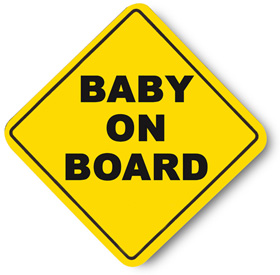 The accident left two troopers injured as they tried to escape the accident. Willis' nine-year-old child was thankfully not injured in the accident. Police say when they ran to the car after the accident they were able to detect the smell of alcohol on Willis' breath and asked him to submit to a breathalyzer test. Willis blew a 0.14 percent BAC, well above North Carolina's legal limit of 0.08.
Police say the accident led to charges of DWI, reckless driving and child abuse. What many people may not understand is that in North Carolina it is seen as an aggravating factor if a drunk driver has a passenger in the car less than 18 years of age. North Carolina General Statutes § 20-179(c)(4) says that any driver that has a person under the age of 18 in the vehicle with them, is automatically looking at a Level 1 punishment. Level 1 punishment carries with it a maximum of 2 years in jail (and a minimum of 30 days), along with a fine of up to $4,000.00. Any person convicted of a Level 1 DWI sentencing in North Carolina is also unable to get a limited driving privilege during the period of their driver's license revocation for the DWI.

Therefore, if someone is convicted of a DWI and the court hears proof that there was a 17 year old in the vehicle, the person convicted is looking at a minimum of 30 days in jail and loss of driving privileges for at least 1 year.
Arnold & Smith, PLLC is a Charlotte based criminal defense, traffic violation defense and civil litigation law firm servicing Charlotte and the surrounding area. If you or someone you know need legal assistance, please contact Arnold & Smith, PLLC today at (704) 370-2828.
Source:
"N.C. man accused of driving drunk with child in car, striking four patrol cars," published at JournalNow.com.
See Our Related Videos From Our YouTube Channel:
https://www.youtube.com/user/ArnoldSmithPLLC?feature=watch
See Our Related Blog Posts:
Several North Carolinians Charged With "Crimes Against Nature" In Last Two Months :: Charlotte North Carolina DWI DUI Criminal Attorney Lawyer
Supreme Court Issues Important Ruling Regarding Warrantless Blood Tests :: Charlotte North Carolina DWI DUI Criminal Attorney Lawyer