Attorney J. Bradley Smith answering the question: "If I simply intend to plead guilty, why do I need a lawyer?"

Earlier this week the U.S. Supreme Court handed down an important decision regarding the ability of police officers to take DNA cheek swabs of those arrested but not yet convicted of a crime. The Court said that states are permitted to take these DNA samples, equating them with already commonplace practices such as photographing and fingerprinting.
Prior to the ruling the majority of states already had some form of DNA collection in place. The news by the Court means that the hundreds of thousands of samples in North Carolina's existing DNA database, started in 1994, will be allowed to continue growing. Though the database has been around for several decades, it wasn't until 2011 that police agencies across the state were required to start collecting DNA samples from suspects.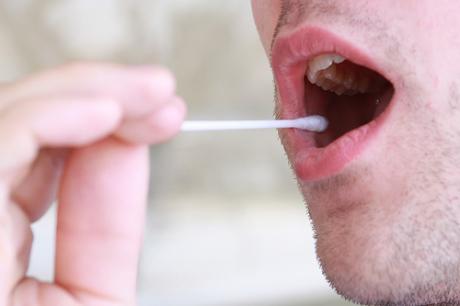 In the case before the Court, the justices ultimately decided there was little difference between taking a DNA sample from a suspect and taking a fingerprint. The case revolved around a Maryland man who was arrested on assault charges and who had DNA collected which tied him to a rape case from six years earlier. The man appealed, claiming the DNA collection violated his Fourth Amendment rights and a Maryland court overturned his conviction. A 5-4 majority on the Supreme Court disagreed and reinstated the man's sentence.

Kennedy, writing for the majority, wrote that DNA used for the purposes of identification is the same as matching a face to a wanted poster. Given the way the DNA databases work, they say there is no real difference in the way a fingerprint database works, something that has already found to be a legitimate police booking procedure.
The dissent, written by Justice Scalia, was harshly critical of the majority opinion saying the holding meant that anyone's DNA could now be taken and entered into a database without first requiring a conviction or a warrant. Scalia said that by allowing the DNA sample to be collected prior to any criminal conviction, suspects are being forced to turn over valuable information that the government can later use against them.
There's a long list of offenses that police are able to use to take DNA samples in North Carolina. State law says that police collect DNA from those suspects charged with the following crimes: first and second-degree murder, manslaughter, rape and other sex offenses, felony assault, kidnapping, abduction and human trafficking, burglary, arson, armed robbery, stalking, cyber stalking and aiding and abetting those charged with the above crimes.
Arnold & Smith, PLLC is a Charlotte based criminal defense, traffic violation defense and civil litigation law firm servicing Charlotte and the surrounding area. If you or someone you know need legal assistance, please contact Arnold & Smith, PLLC today at (704) 370-2828.
Source:
"Court ruling will allow N.C. DNA database to grow," by Cleve Wootson, published at CharlotteObserver.com.
See Our Related Videos From Our YouTube Channel:
https://www.youtube.com/user/ArnoldSmithPLLC?feature=watch
See Our Related Blog Posts:
Supreme Court Issues Important Ruling Regarding Warrantless Blood Tests :: Charlotte North Carolina DWI DUI Criminal Attorney Lawyer
Lengthy Mecklenburg County Jail Processing Times Leads To Dismissal Of Drunk Driving Charges :: Charlotte North Carolina DWI DUI Criminal Attorney Lawyer