Attorney J. Bradley Smith answering the question: "What is an expungement?"

A North Carolina man was arrested and charged with sexually abusing a Chihuahua dog this past week. According to local news reports, the 24-year-old man, Jeffrey Edward Bynner, was arrested at 12:41 a.m. and charged with "crimes against nature."
According to the police arrest warrant, Bynner, allegedly committed "abominable and detestable crimes against nature with a Chihuahua dog" sometime in March. The man is currently in jail on a $10,000 bond.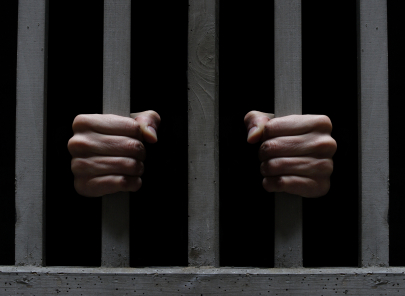 Surprisingly, Bynner is the third person to be charged with crimes against nature in North Carolina since March. Just last month, a 21-year-old man from Wake County was arrested and charged with four felony counts of crimes against nature. The man, Seadon Collins Henrich was a volunteer at the Wake County animal shelter and was also charged with three felony counts of disseminating obscenity. Police say Henrich abused several dogs in his care and then took photographs of the incidents.
Back in March, 28-year-old Derwayne Sharp of Greensboro was charged with raping a young girl and with forcing himself on a dog. The crimes were alleged to have occurred back in 2005, but Sharp was only arrested now, many years later.
Section 14-177 of the North Carolina General Statues, states: "If any person shall commit the crime against nature, with mankind or beast, he shall be punished as a Class I felon." A "crime against nature" has been defined by North Carolina courts as "sexual intercourse contrary to the order of nature," including all "acts of bestial character whereby degraded and perverted sexual desires are sought to be gratified." North Carolina law says that the presumptive prison term for a Class I felony committed under Chapter 14 of North Carolina General Statutes is two years behind bars.

Arnold & Smith, PLLC is a Charlotte based criminal defense, traffic violation defense and civil litigation law firm servicing Charlotte and the surrounding area. If you or someone you know need legal assistance, please contact Arnold & Smith, PLLC today at (704) 370-2828.
Source:
"NC man charged with crimes against nature involving Chihuahua," published at MyFox8.com.
See Our Related Videos From Our YouTube Channel https://www.youtube.com/user/ArnoldSmithPLLC?feature=watch
See Our Related Blog Posts:
Catawba County "Knock and Talk" Leads to Discovery Marijuana, Moonshine, Money and Guns
Wal-Mart Denies Disabled North Carolina Identity Theft Victim Repayment