Attorney J. Bradley Smith answering the question: "A past conviction is keeping me from finding work what can I do?"

A new criminal measure is getting attention in North Carolina as legislators consider changing a longstanding law which allows those over age 16 to be charged and prosecuted as adults. The law is the subject of intense scrutiny given that only one other state in the country has a similar law in place.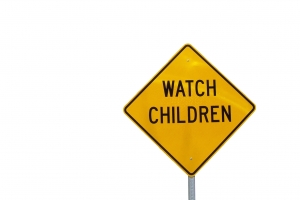 North Carolina lawmakers are now putting forward an idea that would raise the age for adult prosecution to 18. Representative Marilyn Avila is the lead supported of the bill and says that the law would raise the age to 18 only for teenagers who commit misdemeanors. Initially the law was drafted to include charges such as low-level felonies like car break-ins and marijuana possession. According to Avila, the problem with this draft of the law was that some criticized it for being soft on criminals and many would not support a measure that they felt let teens off the hook for more serious criminal actions.
The measure to raise the age for adult prosecution has been around for years as many advocates for young offenders say the juvenile justice system is better prepared to treat and rehabilitate young people. By shipping minors off to the adult criminal justice system, many are pushed even further into a dangerous life of crime. Another problem cited by some is that teens in North Carolina find themselves at a disadvantage to teens from other states when it comes time to apply for colleges. While other teens can claim a spotless criminal record, with their juvenile records sealed, young people from North Carolina with adult convictions have their crimes follow them for far longer.

The law in question was first passed in 1909 and has not been changed since. New York is the only other place in the country where 16 and 17-year-olds are automatically prosecuted in adult court. Advocates for change say the laws are outdated in light of increased understanding of the harm adult punishment can cause to young offenders. More age appropriate punishment provided by the juvenile justice system would be better suited to rehabilitate impressionable young people, especially those whose only mistakes involved committing misdemeanor crimes.
One group pushing back against the "Raise the Age" movement is district attorneys who say they are seeing increasing numbers of young offenders. Rather than allow the young people to be punished in the more lenient criminal justice system, some District Attorneys say the only way to send a strong message is to allow increased adult prosecution of minors. In fact, prosecutors say they will only support the measure if it is made clear that they have the ability to continue trying young people as adults for the most serious crimes.
Currently, Avila's bill is before a House judiciary committee where it is being debated. The legislation would initially create a two-year pilot program in three North Carolina counties. Then, in 2016, all 17-year-olds charged with a misdemeanor would be moved to the juvenile system, followed by 18-year-olds a year later. The goal would be to allow the juvenile system to adapt to the increased workload and be able to accommodate the estimated 8,000 additional teens the proposal would shift to the juvenile system.
Arnold & Smith, PLLC is a Charlotte based criminal defense, traffic violation defense and civil litigation law firm servicing Charlotte and the surrounding area. If you or someone you know need legal assistance, please contact Arnold & Smith, PLLC today at (704) 370-2828.
Source:
"Changes proposed for NC's juvenile justice system," by Martha Waggoner, published WRAL.com.
See Our Related Videos From Our YouTube Channel:
https://www.youtube.com/user/ArnoldSmithPLLC?feature=watch
See Our Related Blog Posts:
NC Supreme Court Says "Life Sentence" Means Prisoners Must Remain In Jail For Life :: Charlotte North Carolina DWI DUI Criminal Attorney Lawyer
North Carolina Woman Takes Plea Deal Over Stealing From Neighbor's Dead Son :: Charlotte North Carolina DWI DUI Criminal Attorney Lawyer