Attorney J. Bradley Smith answering the question: "A past conviction is keeping me from finding work what can I do?"

Authorities say two individuals have been arrested for using phony prescriptions to get painkillers from pharmacies across North and South Carolina. The two individuals, Steven Rhodes and Heather DeYoung, were each sentenced to nearly six years behind bars.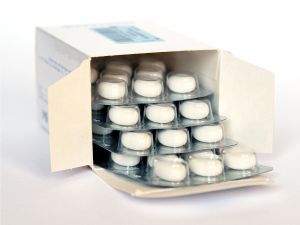 Federal prosecutors say the leader of the fake prescription ring, Joshua Balkind, is already in prison serving a 20-year term. The other two participants were sentenced to 70 months in prison this Wednesday. Officials say the scheme worked by having Balkind make fake prescriptions using software on his home computer. He would then give the fake oxycodone prescriptions to drug addicts like Rhodes and DeYoung and essentially split the take, giving the addicts several pills and taking the rest to sell on the streets at a steep markup.
The drug ring was first discovered back in 2011 when a pharmacist in Union County realized that the doctor Balkind had chosen for his fake prescriptions had actually been dead for several years. Authorities then began following the group and eventually gathered enough information to make several arrests.
It's important to understand that even though prescription drugs come from a pharmacy, they are still controlled substances that can lead to serious legal trouble for anyone found to have illegally obtained them. If such possession was obtained through the use of fraud, forgery or deceit, then prosecutors will be very aggressive in pushing for jail time as punishment.

The problems with prescription drug fraud are widespread and affect people of all age categories and income brackets. Professionals and those in poverty, men and women, young and old alike all can suffer from a prescription drug dependency which then leads to bad decisions down the road. Some common actions that lead to prescription drug fraud charges include stealing a doctor's prescription pad and forging a prescription. Doctors can also become caught up in prescription drug fraud and have been charged with things like double billing and writing prescriptions to fake clients.
In North Carolina, it's illegal for anyone to knowingly possess or attempt to possess a fake prescription. The crime is a felony and is punishable with years in prison and large fines. Given the seriousness of the crime and the severity of the penalties, if you've run into trouble with the law you need to help of an experienced North Carolina drug crime attorney. Contact us immediately at (704) 370-2828 so we can get to work on your defense right away, after all, every second counts when working to guarantee your freedom.
About the Author: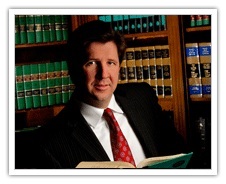 Brad Smith is a partner with Arnold & Smith, PLLC where he focuses on the areas of criminal defense, DUI / DWI defense and traffic defense. Mr. Smith began his legal career in Charlotte, North Carolina as an Assistant District Attorney. In 2006, he entered private practice focusing almost entirely on criminal defense.
Born and raised in Charlotte, Mr. Smith is married with one son and one daughter. In his free time, he enjoys traveling, boating, golf and hiking near his mountain home in western North Carolina.
Source:
"Authorities break up pain killer ring in SC, NC," by The Associated Press, published at NewsObserver.com.
See Our Related Videos From Our YouTube Channel:
https://www.youtube.com/user/ArnoldSmithPLLC?feature=watch
See Our Related Blog Posts:
ACLU Says Racial Bias Exists In North Carolina Marijuana Possession Arrests :: Charlotte North Carolina DWI DUI Criminal Attorney Lawyer
Salinas v. Texas Case Says Silence Can Be Used Against You :: Charlotte North Carolina DWI DUI Criminal Attorney Lawyer