Attorney J. Bradley Smith answering the question: "What is an expungement?"

Though hunting is usually thought of as a low-key weekend activity among friends or family, a recent cases shows how in some cases it can turn into quite a serious matter. A federal judge in the Western District of North Carolina announced last Friday that seven men from the state would be serving jail time for illegal hunting in national forests located in North Carolina and Georgia.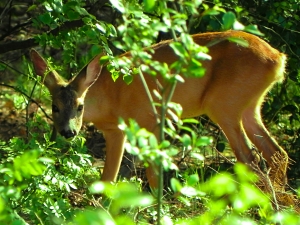 The arrests were the result of a four-year undercover investigation into illegal hunting practices known as Operation Something Bruin. Officers with the North Carolina Wildlife Resources Commission and the U.S. Forest Service worked together using social media to infiltrate poaching circles and record legal violations. The investigators created fake social media profiles and found out about illegal organized hunts on federal land.
The investigation led to 10 individuals pleading guilty to crimes, among whom seven men received sentences of up to 30 days behind bars. Three of the men who were charged in the most recent case pleaded guilty to hunting wild hogs at night and were sentenced to 30 days behind bars as well as prohibited from hunting or fishing of two years. Two others admitted to illegally hunting a black bear and faced similar penalties.
Officials announced in February that the sting operation led to the discovery of illegal actions by 81 individuals for a total of 980 combined violations. The investigation uncovered bear baiting, the illegal use of dogs, operating illegal bear enclosures and hunting without permits. Officials say the violations took place in the Nantahala National Forest and the Pisgah National Forest.

The hope among those in the law enforcement community is that the success of the case will send a serious warning to other potential poachers before they decide to engage in illegal hunting. Officials say the fact that were able to so easily gain information about illegal hunting activities by creating fake social media profiles should also try and dissuade future poachers from brazenly advertising their illegal actions.
Wildlife violations can result from a wide range of actions, including hunting deer out of season to hunting or fishing on public land without a license. In North Carolina, most wildlife violations can cause a loss of hunting license or fishing license for a period of time. Additionally, outdoorsmen might face the seizure of vehicles, boats or weapons as a result of a conviction.
Arnold & Smith, PLLC is a Charlotte based criminal defense, traffic violation defense and civil litigation law firm servicing Charlotte and the surrounding area. If you or someone you know need legal assistance, please contact Arnold & Smith, PLLC today at (704) 370-2828.
Source:
"Men get federal prison time for poaching bears," by Michael Biesecker, published at MyrtleBeachOnline.com.
See Our Related Videos From Our YouTube Channel:
https://www.youtube.com/user/ArnoldSmithPLLC?feature=watch
See Our Related Blog Posts:
Charlotte Police Crack Down On Crimes At Transit Center :: Charlotte North Carolina DWI DUI Criminal Attorney Lawyer
North Carolina Men Arrested After Trying To Steal A Motorcycle From A Crime Scene :: Charlotte North Carolina DWI DUI Criminal Attorney Lawyer