Attorney J. Bradley Smith answering the question: "What happens if I am convicted of a DUI or DWI in North Carolina?"

An interesting case in Oregon was recently decided that resulted in one person's DUI conviction being thrown out and the case remanded for retrial. The defense was an unusual one, but it proved quite effective. In the case, James Newman's defense attorneys successfully argued that their client was asleep at the time of the incident and thus could not be held legally responsible for his actions.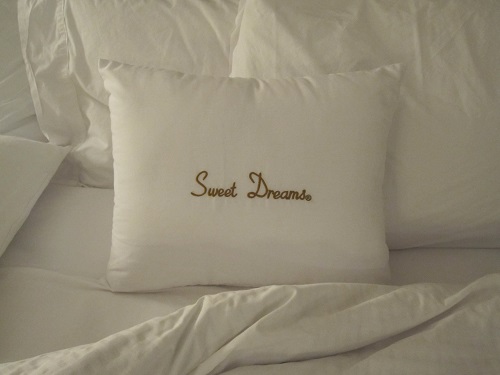 The case began back in 2008 when Newman was arrested in Portland for driving with a blood alcohol level greater than 0.08 percent. Newman was charged with drunk driving and had his case move on to trial where his attorney initially floated the idea that sleepdriving at the time of the arrest was the cause and not his client's knowing decision to get behind the wheel intoxicated. The lower court judge refused to hear the evidence and convicted Newman of drunk driving. It was only after appealing the case to the Oregon Supreme Court that Newman had a chance to make his case.
Newman's defense attorney claimed that his client had a lengthy history of sleepwalking and that driving is a similar symptom of his condition. The night of the arrest, Newman knew he would be drinking while out to dinner with friends and purposely chose to walk himself to the restaurant to meet his dinner companions. After dinner, his friends took him home where he says he went to sleep soon thereafter. It was later that night that Newman was spotted driving erratically by Portland police. Newman had his physician willing to testify about his condition and also to explain how a person who is in a sleepwalking or sleepdriving state is incapable of making voluntary decisions given that they are not actually conscious.

The Oregon Supreme Court heard the case and agreed to settle the matter, deciding that all criminal defendants should be allowed to put forward evidence that could show that their criminal behavior was not the product of conscious thought. The Court went on to say that Oregon law requires that any person convicted of a crime must have been shown to act voluntarily. In Newman's case, the Court said it was possible that no such voluntary act happened and Newman should have the chance to convince a jury of his sleepdriving claim.
Some were surprised at the breadth of the ruling, fearing that it could open the floodgates for criminal defendants in a wide array of cases who will now claim that they were asleep at the time of the crime. Beyond just drunk driving, some prosecutors have said that they now fear people will claim sleep rape or sleep murder in an attempt to confuse juries. The case has now been remanded to the lower court where Newman will be allowed to put forward evidence concerning his condition. Whether the jury buys the argument remains to be seen, but the case will offer an interesting test of a seldom-used DUI defense.
Arnold & Smith, PLLC is a Charlotte based criminal defense, traffic violation defense and civil litigation law firm servicing Charlotte and the surrounding area. If you or someone you know need legal assistance, please contact Arnold & Smith, PLLC today at (704) 370-2828.
About the Author: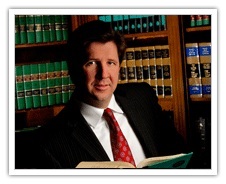 Brad Smith is a Managing Member with Arnold & Smith, PLLC where he focuses on the areas of criminal defense, DUI / DWI defense and traffic defense. Mr. Smith began his legal career in Charlotte, North Carolina as an Assistant District Attorney. In 2006, he entered private practice focusing almost entirely on criminal defense.
Born and raised in Charlotte, Mr. Smith is married with one son and one daughter. In his free time, he enjoys traveling, boating, golf and hiking near his mountain home in western North Carolina.
Source:
"Oregon Supreme Court rules Portland man can present 'sleep driving' as DUII defense," by Aimee Green, published at OregonLive.com.
See Our Related Videos From Our YouTube Channel:
https://www.youtube.com/user/ArnoldSmithPLLC?feature=watch
See Our Related Blog Posts:
Nearly 2,000 North Carolinians Arrested For DWI Over Fourth Of July :: Charlotte North Carolina DWI DUI Criminal Attorney Lawyer
North Carolina Man Charged With DWI After Crashing Into State Troopers With Child In Back Seat :: Charlotte North Carolina DWI DUI Criminal Attorney Lawyer