Charlotte DWI Lawyer Brad Smith answers the question: What are the long term effects of being convicted of a crime?
American Sniper Chris Kyle and friend Chad Littlefield were in an environment both men knew well when "troubled drug user" Eddie Ray Routh shot them dead. All three men were military veterans—Kyle a Navy SEAL and famed Iraq-war sniper and Routh a former marine corporal. Littlefield was Kyle's neighbor and had teamed with him to help veterans returning from tours of duty.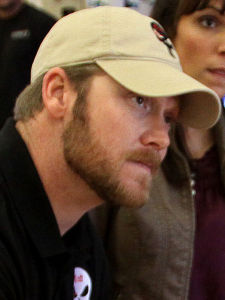 On Feb. 2, 2013, Littlefield and Kyle had taken Routh to "the expansive Rough Creek Lodge and Resort" south of Fort Worth, Texas, to help him with mental issues stemming from his tours of duty in Iraq and Haiti, according to CNN and ABC News.
Late that day, a hunting guide found Kyle's and Littlefield's bodies; an all-points-bulletin was issued for Routh, who fled in Kyle's pickup truck to his sister's house 65-miles away from the shooting range. Routh's sister described Routh as being in a state of psychosis; alarmed, she phoned the authorities.
Law-enforcement officers eventually caught Routh and arrested him. Police video from before Routh's arrest show Routh telling officers that "Anarchy has been killing the world. I don't know if I'm going insane. Is this about hell walking on earth right now?"