According to the News & Observer the UNC-Chapel Hill physicist that is currently being held in Argentina after being found with two kilos of cocaine is saying a personality disorder led him to being so easily lured into smuggling the drugs.
The professor, Paul Frampton, the Louis D. Rubin, Jr. Distinguished Professor of physics and astronomy, flew to South America in the first place only after having been tricked over the Internet into believing that he would be meeting a young model. Instead, when he arrived in Bolivia he was told to carry a suitcase to Argentina and ultimately on to the U.S. The drugs were stored in a kind of false bottom to the suitcase that was otherwise empty.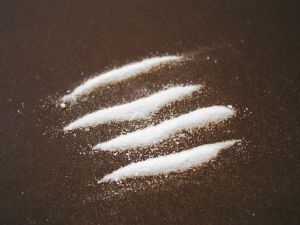 Frampton was arrested before he was to leave Argentina, while still in the main airport in Buenos Aires. He now faces up to 16 years in prison.
Frampton admits that a normal person would not have so readily agreed to such a scheme. "I'm an outlier in the naivety quotient as well as IQ," he said. "I buy that. "There were, of course, warning signs that most people would have viewed with great suspicion, and this diagnosis as a defense explains the foolishness," he said. "But I certainly had no idea there were illegal drugs and certainly had no idea of smuggling drugs to make money."
Frampton's defense lawyers said that they hired a forensic psychologist to meet with him while in prison and who was able to diagnose Frampton with a schizoid personality disorder that causes him to be unusually gullible. Friends and family say the news comes as absolutely no shock. His ex-wife, Anne-Marie Frampton, says, "He is totally devoted to physics and to his students, but in the rest of his life he has always been like a child."
Other friends of the professor said that he has a history of similar unfortunate incidents, including the pursuit of young foreign women on the Internet. A friend and Nobel laureate said that Frampton once persuaded a Chinese woman in her 20s to marry him, but when he flew to China she took one look at him and changed her mind.
Frampton and the school are also now fighting over his pay after UNC decided to stop paying his salary saying that he was unable to do his job from an Argentine prison. He filed suit saying that he was able to perform his work from prison, having written two research papers and properly advised his graduate students via telephone. Just last week an Orange County judge turned down his request for an injunction.

It's unclear how the terribly odd situation will be resolved. Even Frampton's supporters say that he is a somewhat unsympathetic figure. He is a prolific writer and has an unfortunate habit of boasting about his academic accomplishments. That combined with his behavior with the young woman and his connections to drug smuggling certainly paint a unusual picture. His friends say that these should still not be reasons to sentence the 68-year-old to years in a foreign prison.
Please contact Arnold & Smith, PLLC at 704-370-2828 for questions or inquires related to criminal matters.
Source
"UNC prof accused of smuggling drugs admits to being extremely naïve," by Jay Price, published at NewsObserver.com.
See Our Related Blog Posts
Cheating in UNC Football Program Sparks Criminal Probe