Charlotte DWI Attorney Brad Smith answers the question "If I simply intend to plead guilty, why do I need a lawyer?"
Saturday marked the tenth anniversary of Hurricane Katrina making landfall on the Gulf Coast.  The breach of the levees protecting New Orleans resulted in 80 percent of the city submerged in floodwaters.  Overall, the hurricane took the lives of over 1,800 people, many of whom lived in New Orleans.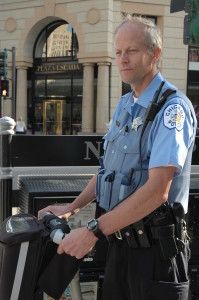 This Friday, September 4, marks a less publicized anniversary in New Orleans.  On September 4, 2005, nearly a week after Katrina made landfall, five New Orleans police officers fired shots at a group of unarmed people—an incident that is referred to as the Danziger Bridge shootings.  Two of the civilians were killed and four others badly injured.
Apparently earlier in the day gunshots were heard near the bridge, prompting a distress call to the New Orleans Police Department.  Officers responded to the call in a Budget rental truck and opened fire on a group of pedestrians crossing the bridge.  One of the pedestrians was Susan Bartholomew.  In a 2006 interview with National Public Radio, Bartholomew said that she remembered seeing blood everywhere and hearing others on the ground hollering and moaning after being shot.  "I look over, my right arm was on the ground, like, lying next to me.  It had been shot off."
According to the officers, the shootings were in self-defense.  They said that one of the pedestrians, Ronald Madison, was reaching for a gun.  Madison, a 40-year-old man with a mental disability, and James Brissette, 19, were killed by the officers.
A jury disagreed with the officers' version of events.  The five officers were found guilty on all 25 counts related to the Danziger Bridge shootings and subsequent cover-up, and in 2012, a federal judge handed them sentences ranging from six to 65 years in prison.  However, prosecutorial misconduct led that same judge to vacate the convictions in 2013.  Just a few weeks ago, a three-judge panel of the Fifth Circuit Court of Appeals upheld that decision, agreeing that the five officers convicted in the shootings are entitled to a new trial.
The convictions were vacated because two then-federal prosecutors were anonymously posting derogatory comments against the defendants to local news website NOLA.com.  In a 2-1 decision, the Fifth Circuit ruled that the prosecutors' anonymous postings tainted the judicial process.  Judge Edith Clement wrote that even if jurors never read the comments posted online, officers weighing their decision to testify against their peers might have done so.  "Inflammatory and biased online comments to news articles must have affected the participants' approaches to their defense, testimony, or decisions to testify," she wrote.
The prosecutorial misconduct led to the resignations of two assistant U.S. attorneys and the eventual resignation of New Orleans-based U.S. Attorney Jim Letten.  Although Letten was not implicated in the online postings, two of the posters were on his staff.
With the entire country focusing on police conduct towards unarmed civilians, the Danziger Bridge shootings provide a striking and meaningful case study.  On Friday's tenth anniversary of the shootings, remember the victims and families who, after ten years, are still waiting for closure.
If you or someone you know has been charged with a crime and is in need of the services of an experienced criminal defense attorney, please give me a call to set up an appointment today. Arnold & Smith, PLLC is a Charlotte based criminal defense, traffic violation defense and civil litigation law firm servicing Charlotte and the surrounding area. If you or someone you know need legal assistance, please contact Arnold & Smith, PLLC today at (704) 370-2828   or find additional resources here.
About the Author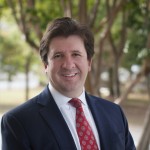 Brad Smith is a Managing Member of Arnold & Smith, PLLC, where he focuses on the areas of criminal defense, DUI / DWI defense and traffic defense.
Mr. Smith was born and raised in Charlotte. He began his legal career as an Assistant District Attorney before entering private practice in 2006.
In his free time, Mr. Smith enjoys traveling, boating, golf, hiking and spending time with his wife and three children.
Sources:
http://www.usatoday.com/story/news/2015/08/29/new-orleans-katrina-ten-years-celebration/71388566/
http://www.npr.org/2015/08/18/432570962/shots-on-the-bridge-unpacks-a-tangled-story-of-deceit-and-tragedy
http://www.cnn.com/2015/08/19/us/new-orleans-trial-danziger-bridge-police-shootings/
http://www.startribune.com/new-trial-upheld-for-5-ex-cops-in-post-katrina-shootings/322219191/
http://www.nola.com/crime/index.ssf/2015/08/nopd_officers_convicted_in_dan.html
Image Credit:
https://commons.wikimedia.org/wiki/File%3AChicago_police_officer_on_segway.jpg
Brett Gustafson [CC BY 2.5 (http://creativecommons.org/licenses/by/2.5)], via Wikimedia Commons
See Our Related Video from our YouTube channel:
https://www.youtube.com/user/ArnoldSmithPLLC?feature=watch
See Our Related Blog Posts: