Charlotte DWI and Criminal Defense Attorney J. Bradley Smith of Arnold & Smith, PLLC answers the question "If I simply intend to plead guilty, why do I need a lawyer?"
As technology continues to change and grow increasingly complex, so do the opportunities for unsavory characters to misuse it. The proliferation of GPS and other advanced tracking technology has meant that it is often alarmingly easy to monitor the movement of others. Smartphones and social media often serve as vital assistants to those who may want to keep track of others, unknown digital informers of a person's whereabouts.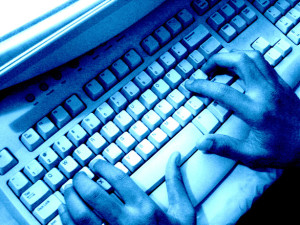 In an attempt to get ahead of those engaged in electronic surveillance, or cyberstalking, legislators in North Carolina recently passed a measure criminalizing the use of GPS devices to track others against their will. The House voted overwhelming in favor of the bill, 98-6, which was already approved earlier in the year by the Senate.
The bill, as currently written, makes cyberstalking a crime, something that is considered a misdemeanor with no active jail time required for a first offense. Those who repeatedly engage in cyberstalking face up to 60 days behind bars. The House also passed a series of exceptions to the law designed to allow private investigators to do their jobs. These changes will need to be approved by the Senate before the bill can move forward for the governor's signature.
The goal of the new legislation is to prevent someone from sticking a GPS tracker to the bottom of another person's car or using smartphone technology to remotely track a person's movements. Previously, there would have been no way to punish those engaged in such surveillance, exposing victims to worrying levels of intrusion.
Though the new measure is the first to criminalize the use of GPS technology to cyberstalk, cyberstalking itself was already a crime in North Carolina. The current law merely adds another dimension to cyberstalking in the state. Previously, there were only four circumstances where a person could be convicted of cyberstalking.
The first, is the use of electronic communications to threaten or extort. This is meant to prevent people from using email or other electronic messages to cyberbully others, such as threatening physical harm, destruction of property or extortion of money. Another prohibited form of cyberstalking is repeatedly using electronic communications to harass others. This prevents people from abusing, annoying, threatening, embarrassing or harassing someone with repeated emails or other electronic forms of communication. Third, the law prevented the use of electronic communications to send specific false statements. This means it was a criminal act to send knowingly false statements concerning the death, injury or criminal conduct of a person to others. Finally, it is also a crime to permit cyberstalking, which means a person can be found guilty of knowingly allowing an electronic communication device under his or her control to be used for a prohibited purpose, such as those listed above. This means a person can be in trouble for letting someone else use his or her smartphone to send threatening text messages to another person.
If you or someone you know has been charged with a crime and is in need of the services of an experienced criminal defense attorney, please give me a call to set up an appointment today. Arnold & Smith, PLLC is a Charlotte based criminal defense, traffic violation defense and civil litigation law firm servicing Charlotte and the surrounding area. If you or someone you know need legal assistance, please contact Arnold & Smith, PLLC today at (704) 370-2828   or find additional resources here.
About the Author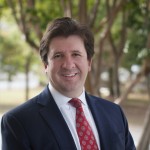 Brad Smith is a Managing Member of Arnold & Smith, PLLC, where he focuses on the areas of criminal defense, DUI / DWI defense and traffic defense.
Mr. Smith was born and raised in Charlotte. He began his legal career as an Assistant District Attorney before entering private practice in 2006.
In his free time, Mr. Smith enjoys traveling, boating, golf, hiking and spending time with his wife and three children.
Sources:
http://www.wral.com/gps-cyberstalking-crime-approved-by-north-carolina-house/14872392/
Image Credit:
http://www.freeimages.com/photo/computer-keyboard-1188763
See Our Related Video from our YouTube channel:
https://www.youtube.com/user/ArnoldSmithPLLC?feature=watch
See Our Related Blog Posts: