Charlotte DWI and Criminal Defense Attorney J. Bradley Smith of Arnold & Smith, PLLC answers the question "Can the police search my car without a warrant?"
A North Carolina teenager faces felony sex crime charges after police discovered sexually explicit photographs of a sixteen-year-old girl on his cell phone. Cormega Copening is a seventeen-year-old high school student at Jack Britt High School. Copening was playing quarterback on the football team before being forced to sit out because of the felony investigation. The Fayetteville youth was arrested and charged with violating state law prohibiting the transfer of "sexually explicit" photographs of minors when police discovered nude photographs of Copening and his sixteen-year-old girlfriend on his phone. Police found the photographs by asking his mother, who pays the bill, if she would permit a search of the cell phone so the police might look for any possible evidence in a separate investigation of statutory rape. Copening was not a suspect in that investigation. During the search, the police discovered the nude photos of Copening and his then girlfriend.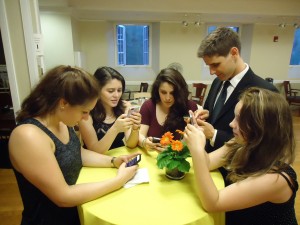 Cormega Copening is charged with two counts of second degree sexual exploitation of a minor and three counts of third degree sexual exploitation of a minor. Second degree sexual exploitation of a minor is a class E felony and requires the knowing "distribution of material that contains a visual representation of a minor engaged in sexual activity". The minimum punishment for a class E felony is 15 months, which could be served in some intermediary capacity, meaning there is no requirement that the sentence be actively served in prison.
Copening is also charged with three counts of third degree sexual exploitation of a minor. Third degree sexual exploitation of a minor only requires the possession of material containing a visual representation of a minor engaged in sexual activity. This crime is a class H felony, which carries a minimum of four months punishment, but allows for other forms of punishment aside from actively serving prison time.  Keep in mind, however, that Copening would face at least the minimum for each count. Thus, Copening faces three counts carrying four month minimums and two counts carrying 15 month minimums. As if this weren't enough, if convicted, Copening could be required by law to register as a sex offender.
Clearly, the consequences of applying this charge to these acts are drastic and extremely serious. On one hand, the law seeks to protect against predators disseminating sexually explicit images of children to those who seek to profit from exploitation. On the other hand, two consenting teenagers caught in a classic game of "you show me yours and I'll show you mine" face drastic, life-altering consequences. One would hope, in instances like this, for the common sense usage of prosecutorial discretion, but in its absence, this Fayetteville youth is left in a battle for his freedom and future.
Ironically, the way North Carolina law operates, Mr. Copening can be tried as an adult for possessing a photograph of a minor (himself). Although the results of the law's application seem harsh and ridiculous in this instance, there is a more important message. That message is simple: Parents, have this discussion with your children. Monitor the use of your child's cell phone. Do whatever you feel is appropriate to make sure this does not happen to your child. Because once the evidence is collected, serious proceedings that could affect your children for the rest of their lives commence. If you do find yourself in a similar situation as Mr. Copening, please contact an attorney immediately.
If you or someone you know has been charged with a crime and is in need of the services of an experienced criminal defense attorney, please give me a call to set up an appointment today. Arnold & Smith, PLLC is a Charlotte based criminal defense, traffic violation defense and civil litigation law firm servicing Charlotte and the surrounding area. If you or someone you know need legal assistance, please contact Arnold & Smith, PLLC today at (704) 370-2828   or find additional resources here.
About the Author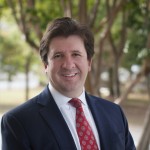 Brad Smith is a Managing Member of Arnold & Smith, PLLC, where he focuses on the areas of criminal defense, DUI / DWI defense and traffic defense.
Mr. Smith was born and raised in Charlotte. He began his legal career as an Assistant District Attorney before entering private practice in 2006.
In his free time, Mr. Smith enjoys traveling, boating, golf, hiking and spending time with his wife and three children.
Sources:
http://www.nccourts.org/Courts/CRS/Councils/spac/Documents/FelonyChart_1013MaxChart.pdf
http://www.ncleg.net/EnactedLegislation/Statutes/HTML/ByArticle/Chapter_14/Article_26.html
http://abc11.com/news/cumberland-cases-highlight-sexting-danger-for-teens/969145/
http://abc11.com/news/high-school-quarterback-facing-sexting-charge/964620/
http://www.foxnews.com/us/2015/09/04/nc-high-school-gridder-faces-felony-charges-over-terrible-sexting-law/
Image Credit:
https://upload.wikimedia.org/wikipedia/commons/d/d0/Young_people_texting_on_smartphones_using_thumbs.JPG
By Tomwsulcer (Own work) [CC0], via Wikimedia Commons
See Our Related Video from our YouTube channel:
https://www.youtube.com/user/ArnoldSmithPLLC?feature=watch
See Our Related Blog Posts: