Charlotte DWI Lawyer Brad Smith answers : I was found not guilty of a charge, but my record still shows the charge
Two North Carolina teens have reached deals with prosecutors and are now able to move on with their lives, avoiding jail time and registration as sex offenders. Their cases illustrate the serious harm that can come from sexting as a minor. Their cases also reveal inconsistencies in North Carolina's laws that may occasionally cause more harm than good.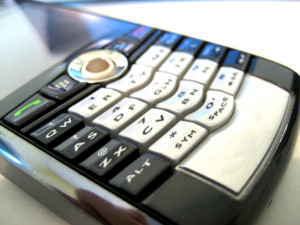 The issue began more than a year ago when a 16 and 17-year-old couple were found to have sent and received nude images of one another. The two had been sexting, consensually, and had held on to a few of the pictures. The issue is that in North Carolina, the law says that it is illegal to possess an explicit image of someone under the age of 18. That means that the two were technically in possession of child pornography.
In a twist that revealed the absurdity of the crime, both were charged as adult perpetrators, and at the same time, listed as minor victims on warrants. The two faced charges of making and possessing nude photos of themselves, serious charges that came with possible prison time and being listed on the sex offender registry.
The problem of minors sexting is a serious one and one that appears to have gotten much worse very quickly. With the abundance of smartphones, teens are able to take and send inappropriate photos quickly, likely before thinking through the consequences of their actions. A recent study by Drexel University found that more than half of the undergraduate students at the school admitted to sending sexually explicit texts as minors.
Despite the number of teens engaging in sexting, few understand the risks. The majority of states have laws meant to target sexual predators, but that can also be used to ensnare the children themselves. The laws lead to the sometimes-absurd results of minors being charged with sexual exploitation of a minor. The issue is even more pronounced in North Carolina, where 16-year-olds are treated as adults in criminal court. That means that for a two-year window, teens can be charged for crimes that, were they age 18 or above, would result in no legal trouble. The laws fail to take into account the age of the victim and the supposed perpetrator and also ignores whether the sexting was done consensually.
Thankfully, the two have reached deals with prosecutors to avoid the worst of the possible penalties. The 16-year-old girl was given one year of probation, ordered to pay a $200 fine and take a class on how to make smarter life decisions. A similar deal was reached with the boyfriend, sparing him from a lifetime as a sex offender. Now the two can continue their high school career, likely having learned a very scary, though valuable, lesson.
If you or someone you know has been charged with a crime and is in need of the services of an experienced criminal defense attorney, please give me a call to set up an appointment today. Arnold & Smith, PLLC is a Charlotte based criminal defense, traffic violation defense and civil litigation law firm servicing Charlotte and the surrounding area. If you or someone you know need legal assistance, please contact Arnold & Smith, PLLC today at (704) 370-2828   or find additional resources here.
About the Author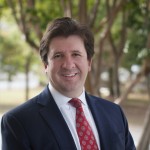 Brad Smith is a Managing Member of Arnold & Smith, PLLC, where he focuses on the areas of criminal defense, DUI / DWI defense and traffic defense.
Mr. Smith was born and raised in Charlotte. He began his legal career as an Assistant District Attorney before entering private practice in 2006.
In his free time, Mr. Smith enjoys traveling, boating, golf, hiking and spending time with his wife and three children.
Sources:
http://www.newsobserver.com/news/local/crime/article34971081.html
Image Credit:
http://www.freeimages.com/photo/blackberry-keypad-1417904
See Our Related Video from our YouTube channel:
https://www.youtube.com/user/ArnoldSmithPLLC?feature=watch
See Our Related Blog Posts: