Charlotte DWI and Criminal Defense Attorney J. Bradley Smith of Arnold & Smith, PLLC answers the question "Can the police search my car without a warrant?"
When the U.S. Open tennis tournament concluded last weekend in New York, one of the tournament's major storylines had nothing to do anything that happened on a tennis court.  Retired tennis player James Blake, once ranked No. 4 in the world, was leaning on a column in front of the Grand Hyatt hotel in New York when he was rushed by undercover police officer James Frascatore and forced to the ground.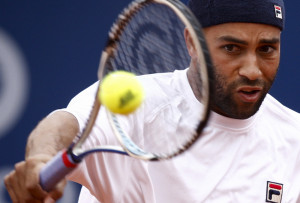 According to Blake, Officer Frascatore never read him his rights, never followed his suggestion to check his U.S. Open credentials, and that he was paraded through the public before he was eventually released 15 minutes later.  Additionally, during those 15 minutes that Blake was in handcuffs, Blake said that the words "N.Y.P.D officer," "law," or "policeman" were never spoken.
In a recent interview with the New York Times, Blake called for Officer Frascatore to be fired.  "He shouldn't have a badge," Blake said, "because in my opinion what he's doing is tarnishing that badge."  Blake further called Officer Frascatore's actions "almost criminal," and said "covering it up was even more wrong," referring to the failure by the officers at the scene to file the required paperwork when a false arrest is made.
The Harvard-educated Blake has requested a meeting with police commissioner William Bratton and New York City Mayor Bill DeBlasio to discuss a fund to educate officers against harsh police tactics.  Furthermore, Blake has called for more officers wearing body cameras, better methods of supervision, a financial commitment to helping the victims of police misconduct, and stronger punishments for those officers who violate department policy.
As for Officer Frascatore, this is not the first time that he has been accused of using aggressive arrest tactics.  He was the subject of five civilian complaints in a seven-month span in 2013, and he has been named in two federal civil rights suits as being among a group of officers accused of beating, pepper spraying and falsely arresting two Queens men in separate events that year.
Regarding Blake's arrest, Officer Frascatore's aggressive tactics are even more puzzling considering the crime the cops were investigating:  credit card fraud.  They weren't investigating murder or any other violent crime.  There was no reason to believe that Blake was standing in front of the Grand Hyatt hotel armed.
Blake has hired an attorney, but hasn't decided if he will sue the city of New York.  "If we come up with solutions, then we don't need to take it to court," said Blake.  However, he went on to say that if the city doesn't take certain steps to correct this type of police misconduct, then he would have to consider a lawsuit.
If Blake does decide to sue, he may have a strong case.  Police officers are typically allowed to use whatever force is necessary to make an arrest or defend themselves.  However, the amount of force used must be "reasonable."  Proper application of this "reasonableness" test requires careful attention to the facts and circumstances of each particular case, including the severity of the crime at issue, whether the suspect poses an immediate threat to the safety of the officers or others, and whether he is actively resisting arrest or attempting to evade arrest by flight.
Police officers have a very difficult job.  They are often forced to make split-second judgments about the amount of force that is necessary in a given situation.  However, if Blake decides to sue on a 42 U.S.C. § 1983 claim alleging that Officer Frascatore's use of force violated his Fourth Amendment rights, a jury may very well determine that Frascatore crossed the line.
If you or someone you know has been charged with a crime and is in need of the services of an experienced criminal defense attorney, please give me a call to set up an appointment today. Arnold & Smith, PLLC is a Charlotte based criminal defense, traffic violation defense and civil litigation law firm servicing Charlotte and the surrounding area. If you or someone you know need legal assistance, please contact Arnold & Smith, PLLC today at (704) 370-2828   or find additional resources here.
About the Author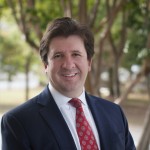 Brad Smith is a Managing Member of Arnold & Smith, PLLC, where he focuses on the areas of criminal defense, DUI / DWI defense and traffic defense.
Mr. Smith was born and raised in Charlotte. He began his legal career as an Assistant District Attorney before entering private practice in 2006.
In his free time, Mr. Smith enjoys traveling, boating, golf, hiking and spending time with his wife and three children.
Sources:
http://caselaw.findlaw.com/us-supreme-court/490/386.html
http://wiat.com/2015/09/14/former-tennis-star-considers-suing-state-of-new-york-over-excessive-force-wrongful-arrest/
http://www.freep.com/story/sports/columnists/mitch-albom/2015/09/12/james-blake-new-york-cop/72152264/
http://espn.go.com/tennis/story/_/id/13630856/officer-james-blake-arrest-history-excessive-force-allegations
http://espn.go.com/espnw/news-commentary/article/13640568/like-others-james-blake-taking-stand
http://www.nytimes.com/2015/09/13/nyregion/james-blake-says-officer-who-arrested-him-should-be-fired-for-a-start.html?_r=0
Image Credit:
By José Goulão (Tennis Estoril Open 2009) [CC BY-SA 2.0 (http://creativecommons.org/licenses/by-sa/2.0)], via Wikimedia Commons
https://commons.wikimedia.org/wiki/File:Blake_Estoril_Open_2009_1.jpg#/media/File:Blake_Estoril_Open_2009_1.jpg
See Our Related Video from our YouTube channel:
https://www.youtube.com/user/ArnoldSmithPLLC?feature=watch
See Our Related Blog Posts: