Attorney J. Bradley Smith answering the question: "What are the long term effects of being convicted of a crime?"

In a horrible case that reveals the serious criminal penalties that can be faced by even young children, police in Charlotte say they have charged an 11-year-old boy in connection with the death of his brother. Police say the 11-year-old has been charged with felony child abuse, though his charges will be handled as part of the juvenile justice system.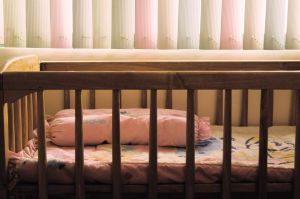 So far police have not released the boy's name, but say that he faces criminal charges after supposedly dropping his infant brother on his head repeatedly until he died. The case began this past weekend when police were called to a home in Charlotte, NC where they discovered a seven-month-old boy unresponsive. The child was rushed to Carolinas Medical Center, where he was pronounced dead.
Police investigators quickly realized that the baby's poor health was not accidental but instead the result of physical abuse. They quickly zeroed in on the boy's 33-year-old mother, Wendy Johnson, as the culprit, a decision that relatives say was an unfair rush to judgment. Wendy was ultimately charged with involuntary manslaughter and child abuse.
Then earlier this week relatives of the deceased infant approached reporters with a local news station and said that the person responsible for the boy's death was the 11-year-old brother. Relatives said that the brother admitted to family members that he beat the child because he was jealous of the attention he was receiving and because the little boy would not stop crying.
These relatives also said that at the time of the abuse, Wendy was not even at home but had left to run a 45-minute errand. When the mother returned to the house she discovered her young son dead in his crib.

The 11-year-old was eventually brought before police officers who say he confessed to his crime. Disturbingly, police say he used a doll to demonstrate how he dropped his brother three times on his head. Authorities say that the brother may have had a change of heart after the assault, because he said that he attempted to revive his brother by splashing water on his face while he was in the crib. Sadly, it was too late as the young boy had already sustained serious injuries.
Though relatives insist that the mother was not at home at the time of the attack, police have not yet revealed any intention to drop her criminal charges. Arnold & Smith, PLLC is a Charlotte based criminal defense, traffic violation defense and civil litigation law firm servicing Charlotte and the surrounding area. If you or someone you know need legal assistance, please contact Arnold & Smith, PLLC today at (704) 370-2828.
About the Author: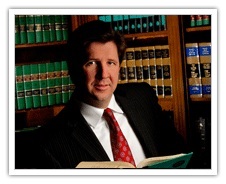 Brad Smith is a Managing Member with Arnold & Smith, PLLC where he focuses on the areas of criminal defense, DUI / DWI defense and traffic defense. Mr. Smith began his legal career in Charlotte, North Carolina as an Assistant District Attorney. In 2006, he entered private practice focusing almost entirely on criminal defense.
Born and raised in Charlotte, Mr. Smith is married with one son and one daughter. In his free time, he enjoys traveling, boating, golf and hiking near his mountain home in western North Carolina.
Source:
"Boy, 11, also charged in death of infant," published at WCNC.com.
See Our Related Videos From Our YouTube Channel:
https://www.youtube.com/user/ArnoldSmithPLLC?feature=watch
See Our Related Blog Posts:
North Carolina Middle School Principal Charged With Assaulting Student :: Charlotte North Carolina DWI DUI Criminal Attorney Lawyer
North Carolina Makes Headlines For Criminal Prosecution Of Sports Agents :: Charlotte North Carolina DWI DUI Criminal Attorney Lawyer