Attorney J. Bradley Smith answering the question: "If I have an outstanding warrant, what should I do?"

A man from North Carolina is currently facing murder charges after prosecutors say that he killed his four-year-old son. In a surprising twist, his defense attorney says that he will attempt to convince a jury that he was unconscious at the time his son was murdered.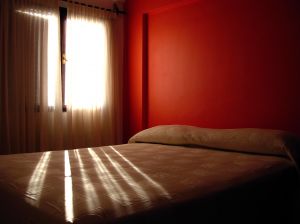 Prosecutors say that Joseph Anthony Mitchell decided to reject a plea deal that he had been offered late last week and instead pled not guilty to one count of first-degree murder and two counts of attempted first-degree murder. After his rejection of the plea deal, his case will now move forward to a full criminal trial, which is currently scheduled for March. Prosecutors have revealed that they will not seek the death penalty in the case.
Authorities say the horrible crime occurred nearly three years ago when four-year-old Blake Mitchell was found suffocated in the family's home in Durham, NC. Two of Mitchell's other children, a 10-year-old and a 13-year-old, say they were able to successfully fight off their father as he tried to cover their mouths.
Prosecutors argue that the Mitchell was under extreme financial stress at the time and that neither he nor his wife had reliable sources of income. The family home was in foreclosure and Mitchell was the target of numerous debt collectors. Police later found evidence that Mitchell had taken out life insurance policies on his three children, providing what they say was motivation for the killings.

For his part, Mitchell denies that he intended to suffocate any of his children. His attorney says that he will employ an unusual strategy known as the "sleepwalking defense." Mitchell claims that he ought to be found not guilty of the murder given that he was sleepwalking at the time and that he was thus unaware of what he was doing. Because he was unconscious, his lawyers will argue he could not have formed the necessary intent to justify a first-degree murder charge.
Similar sleepwalking defenses have been tried in other states with mixed success. Experts point out that jurors are often skeptical of the claims unless solid medical evidence can be introduced to show that the sleepwalking was a long-term issue. In one recent case in Oregon, the state's Supreme Court agreed that a DUI defendant should be able to put forward evidence that he was asleep at the time of his drunk driving arrest. The Court said that if he had been asleep, he would not have been able to commit the voluntary act needed to be convicted of the crime. Whether the argument will win the day in the North Carolina case remains to be seen.
Arnold & Smith, PLLC is a Charlotte based criminal defense, traffic violation defense and civil litigation law firm servicing Charlotte and the surrounding area. If you or someone you know need legal assistance, please contact Arnold & Smith, PLLC today at (704) 370-2828.
About the Author: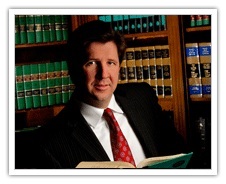 Brad Smith is a Managing Member with Arnold & Smith, PLLC where he focuses on the areas of criminal defense, DUI / DWI defense and traffic defense. Mr. Smith began his legal career in Charlotte, North Carolina as an Assistant District Attorney. In 2006, he entered private practice focusing almost entirely on criminal defense.
Born and raised in Charlotte, Mr. Smith is married with one son and one daughter. In his free time, he enjoys traveling, boating, golf and hiking near his mountain home in western North Carolina.
Source:
"NC Man To Claim He Sleepwalked When Son Killed," published at Charlotte.CBSLocal.com.
See Our Related Videos From Our YouTube Channel:
https://www.youtube.com/user/ArnoldSmithPLLC?feature=watch
See Our Related Blog Posts:
Charlotte Criminal Corridor Focus Of Recent Police Sweep :: Charlotte North Carolina DWI DUI Criminal Attorney Lawyer
North Carolina County Makes Change To Traffic Checkpoints :: Charlotte North Carolina DWI DUI Criminal Attorney Lawyer