Attorney J. Bradley Smith answering the question: "If I have an outstanding warrant, what should I do?"

Police in Rock Hill have announced that an unlucky pair of suspected criminals is about to be on the receiving end of a mountain of criminal charges. Police say the two men have been wreaking havoc on businesses throughout York County and that their crime spree may finally be catching up to them.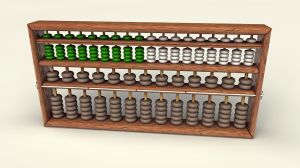 An official with the Rock Hill Police Department says that 76 warrants have been taken out against Paul Fuller and Travis Alston, all related to burglaries committed in the area. The warrants are voluminous and include everything from second-degree burglary, criminal conspiracy, grand larceny and, unusually, safe cracking.
Police say Alston and Fuller went on a burglarizing rampage through York County businesses located primarily in strip malls around the county. The robberies targeted Chinese restaurants, a butcher shop, nail salons and tanning studios. Police say the incidents in the area have many similarities to incidents reported in Wilson and Pitt counties where Fuller has also been accused of burglary. The two men face similar charges in Virginia that, when added together with the Rock Hill warrants, come to a shocking 100 criminal charges a piece.
Though the current charges are certainly surprising, both men have a colorful history, which indicates it may not be so foreign to them. Back in 2009, Fuller was charged with 42 counts of breaking and entering after engaging in a similar spree in Wilson County, North Carolina. Police say that Fuller accomplished his robberies by breaking into one store and then cutting holes in the walls to move on to neighboring establishments.

Fuller was arrested by authorities in Wilson County early last month and police in Rock Hill say they are now trying to have him extradited to South Carolina to face his slew of charges. Alston is currently on the loose, and a fugitive warrant has been issued for his arrest.
Given the multitude of charges faced by both men it is clear that the penalty they face convicted could be quite severe. Arnold & Smith, PLLC is a Charlotte based criminal defense, traffic violation defense and civil litigation law firm servicing Charlotte and the surrounding area. If you or someone you know need legal assistance, please contact Arnold & Smith, PLLC today at (704) 370-2828.
About the Author: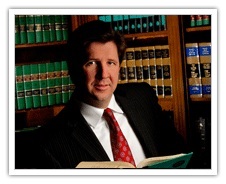 Brad Smith is a Managing Member with Arnold & Smith, PLLC where he focuses on the areas of criminal defense, DUI / DWI defense and traffic defense. Mr. Smith began his legal career in Charlotte, North Carolina as an Assistant District Attorney. In 2006, he entered private practice focusing almost entirely on criminal defense.
Born and raised in Charlotte, Mr. Smith is married with one son and one daughter. In his free time, he enjoys traveling, boating, golf and hiking near his mountain home in western North Carolina.
Source:
"Charges top 100 against duo," by Jon Jimison, published at WilsonTimes.com.
See Our Related Videos From Our YouTube Channel:
https://www.youtube.com/user/ArnoldSmithPLLC?feature=watch
See Our Related Blog Posts:
Charlotte Police Crack Down On Crimes At Transit Center :: Charlotte North Carolina DWI DUI Criminal Attorney Lawyer
Tube Sock Theft Ring Busted By North Carolina Police :: Charlotte North Carolina DWI DUI Criminal Attorney Lawyer