Attorney J. Bradley Smith answering the question: "Do I need to hire an attorney if I have been falsely accused?"

In a terribly bizarre case with North Carolina connections, a Baptist minister from Virginia has been sentenced to two year in prison for staging a fake hate crime attack on his own home. The case of Oleander Cuthrell, 41, shocked many in his rural Chesterfield County community who had initially rallied behind the man following his phony attack.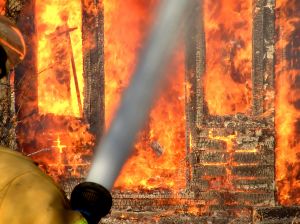 Authorities say that Cuthrell, minister of music at Gospel Shepherd Baptist Church, poured oil and gasoline across his rental home and set it on fire to avoid pressing financial obligations. At his sentencing, Cuthrell spoke out saying he was ashamed and embarrassed about his behavior, claiming that it was the most irrational decision of his life.
According to prosecutors, Cuthrell, who is black, spray-painted racial slurs across his rental home to distract police attention from focusing on him as a suspect in the house fire. Cuthrell also set fire to a bottle filled with gasoline inside a BMW parked in front of his house, an attempt to create more evidence that he'd been the innocent victim in a brutal, racially motivated attack. After setting the fires and covering the house in racist scribbles, Cuthrell then went back in the home and climbed into bed, waiting for the house to burn.
Thankfully Cuthrell's oldest son noticed the fire and was able to put out most of the flames in time for the rest of the family to evacuate. Police and FBI officials investigated the case after Cuthrell reported the fire as a possible hate crime, telling police officers that he had been targeted because of his race. The police investigation quickly revealed holes in Cuthrell's story and he was arrested soon thereafter.

Strangely, this was not the first time Cuthrell has been in trouble for faking a crime. Back in 2001 he was convicted of filing a false police report in North Carolina where he lived at the time. That incident involved Cuthrell falsely reporting to police that he had been robbed; an attempt to cover up a theft from his employer.
Filing a false police report is a crime according to both federal and North Carolina state laws. The crime involves a person who knowingly makes a false report to a police officer with the intent to disrupt or interfere with a criminal investigation. To be found guilty of such an offense a person must make the statement to a law enforcement officer or a peace officer and the statement must be material to a criminal investigation.
Though the case may sound silly, the fact is that being charged with filing a false police report is a very serious crime and could lead to other charges such as obstruction of justice. Arnold & Smith, PLLC is a Charlotte based criminal defense, traffic violation defense and civil litigation law firm servicing Charlotte and the surrounding area. If you or someone you know need legal assistance, please contact Arnold & Smith, PLLC today at (704) 370-2828.
About the Author: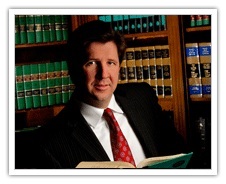 Brad Smith is a Managing Member with Arnold & Smith, PLLC where he focuses on the areas of criminal defense, DUI / DWI defense and traffic defense. Mr. Smith began his legal career in Charlotte, North Carolina as an Assistant District Attorney. In 2006, he entered private practice focusing almost entirely on criminal defense.
Born and raised in Charlotte, Mr. Smith is married with one son and one daughter. In his free time, he enjoys traveling, boating, golf and hiking near his mountain home in western North Carolina.
Source:
"Virginia minister gets two years in prison for making up hate crime and setting fire to rental home," by Travis Gettys, published at RawStory.com.
See Our Related Videos From Our YouTube Channel:
https://www.youtube.com/user/ArnoldSmithPLLC?feature=watch
See Our Related Blog Posts:
Tube Sock Theft Ring Busted By North Carolina Police :: Charlotte North Carolina DWI DUI Criminal Attorney Lawyer
North Carolina County Makes Change To Traffic Checkpoints :: Charlotte North Carolina DWI DUI Criminal Attorney Lawyer