Attorney J. Bradley Smith answering the question: "What are the long term effects of being convicted of a crime?"

Charlotte-Mecklenburg Police Officers say that nineteen people have been arrested as part of a long-lasting undercover investigation into crime occurring along the I-85 Sugar Creek corridor. The area, dubbed by some in the law enforcement world as Charlotte's corridor of crime, is the latest target by police officers intent on busting suspected criminals.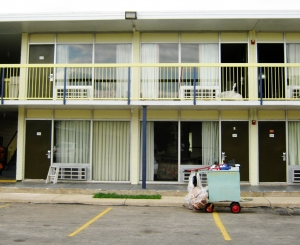 Police officials say the current sweep focused in on 22 people and was designed to reduce violent crime in the surrounding areas. Police officers in Charlotte worked in conjunction with federal agents to nab the suspected criminals, beginning their undercover operation earlier in the summer. Authorities say they targeted individuals who were selling drugs or that were known to possess or sell weapons.
Police say rising numbers of criminal incidents in the corridor prompted the action, with reports of drug crimes, robberies and prostitution on the rise. Officers and federal agents worked with those in the community to help make the arrests. Officers were stationed in hotels, gas stations and fast food restaurant parking lots and spent months simply observing what went on around them. The watching was fruitful as police say they spotted numerous people obviously peddling drugs and guns and others engaged in prostitution.
Beyond the criminals who were swept up in the operation, police say they intend to file civil injunctions against some hotels in the corridor, which they believe, serve as the base of operation for some criminals. Officers say of the 19 people arrested, about half are facing state charges while the other half face more serious federal criminal charges. Police are still searching for three other suspects who were targeted in the undercover operation but who they believe may have escaped.

One worry with geographically focused investigations like this one is that innocent people may be caught up in the police action. By focusing on an entire corner of town, it's possible that some people may simply have been in the wrong place at the wrong time, possibly associating with the wrong types of people. That's why it's critical that anyone caught up in this or similar police sweeps contact an experienced North Carolina criminal defense attorney who can help ensure you receive a vigorous legal defense.
Arnold & Smith, PLLC is a Charlotte based criminal defense, traffic violation defense and civil litigation law firm servicing Charlotte and the surrounding area. If you or someone you know need legal assistance, please contact Arnold & Smith, PLLC today at (704) 370-2828.
About the Author: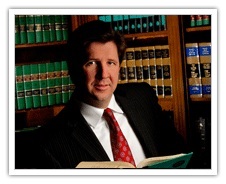 Brad Smith is a Managing Member with Arnold & Smith, PLLC where he focuses on the areas of criminal defense, DUI / DWI defense and traffic defense. Mr. Smith began his legal career in Charlotte, North Carolina as an Assistant District Attorney. In 2006, he entered private practice focusing almost entirely on criminal defense.
Born and raised in Charlotte, Mr. Smith is married with one son and one daughter. In his free time, he enjoys traveling, boating, golf and hiking near his mountain home in western North Carolina.
Source:
"19 arrested in undercover I-85, Sugar Creek Corridor round-up," by Pamela Escobar, published at WBTV.com.
See Our Related Videos From Our YouTube Channel:
https://www.youtube.com/user/ArnoldSmithPLLC?feature=watch
See Our Related Blog Posts:
North Carolina Middle School Principal Charged With Assaulting Student :: Charlotte North Carolina DWI DUI Criminal Attorney Lawyer
North Carolina Makes Headlines For Criminal Prosecution Of Sports Agents :: Charlotte North Carolina DWI DUI Criminal Attorney Lawyer