Attorney J. Bradley Smith answering the question: "Should I talk to the police?"

Good news for those living in Sylva, North Carolina came early this week when it was announced that residents no longer need to fear discriminatory practices used by the local sheriff's office. According to a recent statement from the Jackson County Sheriff's Office, the county will implement changes in the way the department conducts vehicle checkpoints.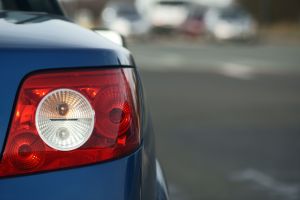 The changes come a year after the ACLU launched an investigation into the actions of the department following complaints that the supposed seat belt checkpoints were actually being used to target Latinos. The ACLU said that they received information that at one checkpoint alone, 15 undocumented immigrants were detained and ultimately taken into custody. Thankfully charges against 10 of those arrested were eventually dropped.
According to the civil rights organization, there were complaints by many that the traffic checkpoints were being used as an excuse to check the immigration status of drivers. The Jackson County Sheriff's Office routinely conducted these checkpoints with the assistance of officers in the federal Immigrations and Customs Enforcement office. The sheriff's office initially denied the accusations, saying that they existed only to check for seat belt usage. The ACLU pointed out that federal immigration authorities are not needed to conduct a simple seat belt check.
Additionally, the ACLU noted that courts have been clear that there are only limited valid justifications for conducting a traffic checkpoint. For one thing, checkpoints have been found to be illegal when they are conducted for the purpose of general crime control. This is because such a broad purpose violates the Fourth Amendment's requirement that a police officer must have a specific suspicion of wrongdoing before stopping a vehicle.

The ACLU says that the sheriff's office agreed to make changes to its practices including promising that it would no longer coordinate vehicle checkpoints with federal immigration officers. ACLU officials in North Carolina say they are pleased with the development and say that the reforms were much needed. The ACLU says that it will continue to monitor the situation and asks that any members of the Jackson County, NC community come forward if they believe their rights have been violated.
Arnold & Smith, PLLC is a Charlotte based criminal defense, traffic violation defense and civil litigation law firm servicing Charlotte and the surrounding area. If you or someone you know need legal assistance, please contact Arnold & Smith, PLLC today at (704) 370-2828.
About the Author: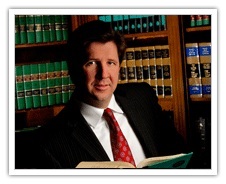 Brad Smith is a Managing Member with Arnold & Smith, PLLC where he focuses on the areas of criminal defense, DUI / DWI defense and traffic defense. Mr. Smith began his legal career in Charlotte, North Carolina as an Assistant District Attorney. In 2006, he entered private practice focusing almost entirely on criminal defense.
Born and raised in Charlotte, Mr. Smith is married with one son and one daughter. In his free time, he enjoys traveling, boating, golf and hiking near his mountain home in western North Carolina.
Source:
"County changes checkpoint policy following probe," by The Associated Press, published at WCNC.com.
See Our Related Videos From Our YouTube Channel:
https://www.youtube.com/user/ArnoldSmithPLLC?feature=watch
See Our Related Blog Posts:
North Carolina Middle School Principal Charged With Assaulting Student :: Charlotte North Carolina DWI DUI Criminal Attorney Lawyer
North Carolina Makes Headlines For Criminal Prosecution Of Sports Agents :: Charlotte North Carolina DWI DUI Criminal Attorney Lawyer