Attorney J. Bradley Smith answering the question: "Can the police search my car without a warrant?"

A recent report published on the site ThinkProgress.org discovered that black people in Durham, North Carolina are more than twice as likely as white people to be searched after being pulled over for speeding. Even more amazing was that the results showed police were three times as likely to arrest a black person after a seat belt violation than they were to arrest a white person.

The mayor of Durham has responded to the results, saying that he is instituting an investigation into what appears to be clear evidence of racial profiling by police officers. The action was all prompted by the release of a University of North Carolina study that showed how blacks and Hispanics across the state were vastly more likely to be searched following a traffic stop than their white counterparts, something that has alarmed criminal defense attorneys as well as civil rights advocates.
Some critics of police tactics say that the results clearly demonstrate institutional racism on the part of some police departments in North Carolina. These critics point to results which found that black drivers were three times more likely to be arrested following a seat belt violation stop. Hispanics were also dramatically more likely to be arrested when drugs were discovered during a car stop while whites were more likely to receive a citation or a warning.
The results should serve as a stark warning to law enforcement agencies across the state about the danger of allowing bias to influence legal decisions. The results also unfortunately align with the opinion of many minorities who say they often feel profiled by police officers. A recent Gallup survey found that 25 percent of black people recalled feeling as if they had been treated unfairly by a police officer within the last 30 days.

The fact is that North Carolina's laws apply equally to everyone. No group should be singled out for special enforcement of the state's laws. The data reveals just how important it is that North Carolina officials continue to collect and study data regarding racial and ethnic information relating to criminal prosecutions and police stops. Discovering racial bias in criminal prosecution might raise some uncomfortable questions for those in positions of power, but the benefits to ordinary North Carolinians could be significant.
Arnold & Smith, PLLC is a Charlotte based criminal defense, traffic violation defense and civil litigation law firm servicing Charlotte and the surrounding area. If you or someone you know need legal assistance, please contact Arnold & Smith, PLLC today at (704) 370-2828.
About the Author: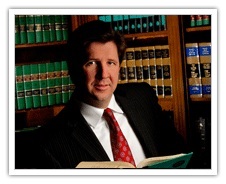 Brad Smith is a Managing Member with Arnold & Smith, PLLC where he focuses on the areas of criminal defense, DUI / DWI defense and traffic defense. Mr. Smith began his legal career in Charlotte, North Carolina as an Assistant District Attorney. In 2006, he entered private practice focusing almost entirely on criminal defense.
Born and raised in Charlotte, Mr. Smith is married with one son and one daughter. In his free time, he enjoys traveling, boating, golf and hiking near his mountain home in western North Carolina.
Source:
"North Carolina Police 3 Times More Likely To Arrest Blacks After Seat Belt Violation, Study Finds," by Nicole Flatow, published at ThinkProgress.org.
See Our Related Videos From Our YouTube Channel:
https://www.youtube.com/user/ArnoldSmithPLLC?feature=watch
See Our Related Blog Posts:
North Carolina Middle School Principal Charged With Assaulting Student :: Charlotte North Carolina DWI DUI Criminal Attorney Lawyer
North Carolina Makes Headlines For Criminal Prosecution Of Sports Agents :: Charlotte North Carolina DWI DUI Criminal Attorney Lawyer