Attorney J. Bradley Smith answering the question: "If I simply intend to plead guilty, why do I need a lawyer?"

In a new and bizarre example of how some North Carolina criminals do the dumbest things, two men from Greensboro are in hot legal water after being charged with stealing an unusual item: tube socks.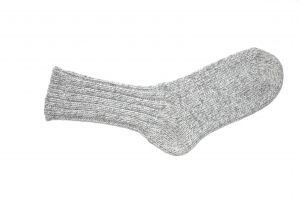 According to the Winston-Salem Journal, the two sock thieves have been charged with stealing $50,000 worth of socks from HanesBrands Inc. The crime allegedly took place out of Hanes' distribution center located in Kernersville.
Though it's hard to imagine given that we're talking about socks, authorities say the two men were caught up in a sting operation. Police had launched an investigation into reports of losses from the Hanes center in Kernersville, with reports of more than $2 million in merchandise going missing over the past two years.
Byron Kearney and his pal Henry Jackson have been charged with felony larceny and felony breaking and entering. The case was cracked thanks to help from the Hanes' loss prevention department working in conjunction with the local Kernersville Police Department. Hanes installed surveillance cameras and caught the suspects late last month breaking into the facility.
According to a police report, a gate guard let the two men who were driving a large truck into the facility late one Saturday night. The two then began loading their truck with boxes of socks, eventually amassing a quantity large enough that the resale value came to around $50,000. Hanes contacted the police to let them know of the robbery and by a little after 1 a.m. the police had pulled the truck over near I-40 and put Kearney and Jackson in handcuffs.

In North Carolina, the law says that a person can be found guilty of felony larceny is they took at least $1,000 worth of personal property of another person or business without consent and with the intention of permanently depriving the rightful owner of the property. Given that the value of the socks are added together rather than viewed individually, the two men in this case can be charged with a felony. Should they be convicted, they face Class H felony charges according to North Carolina General Statutes Section 14-72(a). This means the theft could lead to between four and 25 months behind bars, a stiff price to pay for some tube socks.
Arnold & Smith, PLLC is a Charlotte based criminal defense, traffic violation defense and civil litigation law firm servicing Charlotte and the surrounding area. If you or someone you know need legal assistance, please contact Arnold & Smith, PLLC today at (704) 370-2828.
About the Author: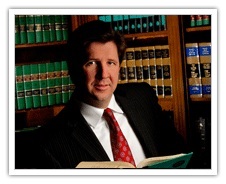 Brad Smith is a Managing Member with Arnold & Smith, PLLC where he focuses on the areas of criminal defense, DUI / DWI defense and traffic defense. Mr. Smith began his legal career in Charlotte, North Carolina as an Assistant District Attorney. In 2006, he entered private practice focusing almost entirely on criminal defense.
Born and raised in Charlotte, Mr. Smith is married with one son and one daughter. In his free time, he enjoys traveling, boating, golf and hiking near his mountain home in western North Carolina.
Source:
"Greensboro men charged with stealing $50,000 worth of HanesBrands Inc. socks," by Carson Capshaw-Mack, published at JournalNow.com.
See Our Related Videos From Our YouTube Channel:
https://www.youtube.com/user/ArnoldSmithPLLC?feature=watch
See Our Related Blog Posts:
For-Profit Mug Shot Websites Under Fire :: Charlotte North Carolina DWI DUI Criminal Attorney Lawyer
Charlotte Airport Admits To Conducting Warrantless Vehicle Searches :: Charlotte North Carolina DWI DUI Criminal Attorney Lawyer
l