Attorney J. Bradley Smith answering the question: "Can I be arrested without evidence against me?"

Police in Charlotte have said that a 12-year-old girl will be charged after leading police on a chase late at night across several local interstates. A pre-teen in a police car chase? You heard that right.
CMPD says the girl managed to drive more than 50 miles from her home in Gaffney, SC all the way to the I-85/I-77 interchange here in Charlotte, North Carolina. Police say that the girl had threatened to run away before but had never followed through with her threats until earlier this week. The girl is thought to have been unhappy after her father won custody of the girl from her mother who lives in Myrtle Beach. The girl had no friends in Gaffney and wanted to go back there when she stole a neighbor's vehicle and fled. Her father believes she was headed to Myrtle Beach, but that she got lost along the way and ended up in Charlotte instead.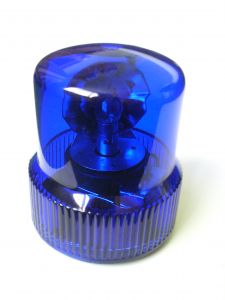 The girl was able to get the pickup truck by going to a nearby VFW Hall where a neighbor had left his vehicle after he broke the key off in the ignition. The girls' father said she was last seen doing chores around the house a little after 11 p.m. when he fell asleep on the couch. He awoke a half hour later and discovered she was missing. He drove around town for about an hour before flagging down a cop and alerting the officer to his missing daughter.

Around the same time an officer in CMPD's Steele Creek Division had spotted the girl in the stolen pickup truck and thought it was a case of drunk driving. The officer said the driver was going below the speed limit and swerving. When she refused to stop after the cop attempted to pull the truck over, he called North Carolina Highway Patrol for backup. The chase with highway patrol then lasted more than 20 minutes while they attempted to get the 12-year-old to pull the car over.
Officers say the girl could have killed herself or other innocent drivers and are thus taking the case very seriously. Police in Charlotte have charged the girl with driving without a license, failing to maintain control of the lane, ignoring police and driving below the speed limit. The girl also may face car theft charges in South Carolina.
Arnold & Smith, PLLC is a Charlotte based criminal defense, traffic violation defense and civil litigation law firm servicing Charlotte and the surrounding area. If you or someone you know need legal assistance, please contact Arnold & Smith, PLLC today at (704) 370-2828.
Source:
"12-year-old caught driving truck on I-77 in Charlotte," by Bora Kim, published at WCNC.com.
See Our Related Videos From Our YouTube Channel:
https://www.youtube.com/user/ArnoldSmithPLLC?feature=watch
See Our Related Blog Posts:
New North Carolina Cyber-bullying Law Goes Into Effect