Attorney J. Bradley Smith answering the question: "Do I need to hire an attorney if I have been falsely accused?"

A recent incident involving criminals robbing a hotel in South Charlotte was solved thanks to the help of technology. While the cameras at the hotel were useful, another device that proved a great benefit to officers was the suspect's own cellphone. The reason is that the suspected criminal's cellphone was used by police to place him at the scene of several crimes at exactly the moment when the offenses occurred.
Officers with Charlotte-Mecklenburg Police Department's Westover Division say that using data contained in the suspect's cellphone allowed them to clear more than a dozen thefts from their books. They said that before the records were reviewed they received the proper warrants to access his cellphone data. A spokesman said, "The Charlotte-Mecklenburg Police Department always obtains a court order in compliance with state and federal law before tracking mobile phones except in cases involving exigent circumstances."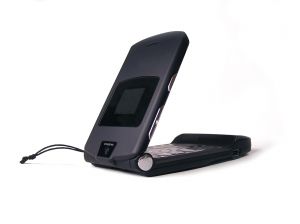 So far the department has been quiet about this tactic, afraid that warning potential criminals will cut down on the usefulness of the tool. Despite that, locals with experience in criminal justice have come forward to say the practice is actually quite widespread. CMPD has revealed for instance that it has a contract with a company called Cellebrite which makes a box that can be connected to thousands of different cellphone models and even tablet computers and then extract current and deleted information.
A local professor who teaches cell phone forensics says that technology in existence today is precise enough to detect even slight changes in location. Officers plug a device into the cellphone which then extracts data that can later be accessed on a department computer.

The data tells officers everything they want to know and the scope of the information is shocking to some. The location of the phone at various times, text messages that have been sent or received, phone calls and call duration, pictures, even those that have been deleted, and internet search histories can all be retrieved by police officers.
The incredible amount of data that can be pulled from a person's cell phones has some criminal defense attorneys and civil rights groups like the ACLU worried about the legality of such searches. As technology advances the law must be given time to catch up, hopefully in time to ensure that defendants' constitutional rights are protected.
Arnold & Smith, PLLC is a Charlotte based criminal defense, traffic violation defense and civil litigation law firm servicing Charlotte and the surrounding area. If you or someone you know need legal assistance, please contact Arnold & Smith, PLLC today at (704) 370-2828.
Source:
"New cell phone technology assists police in solving crimes," by Steve Crump, published at WBTV.com.
See Our Related Videos From Our YouTube Channel:
https://www.youtube.com/user/ArnoldSmithPLLC?feature=watch
See Our Related Blog Posts:
Expect an Increase in the Number of Dashboard Cameras in North Carolina Patrol Cars

Juvenile Crime Drops in Charlotte and Throughout North Carolina