Attorney J. Bradley Smith answering the question: "Can I be arrested without evidence against me?"

News out of several North Carolina counties reveal a big push across the state to create yet another DNA database. Rather than a government database holding DNA evidence for those convicted of violent crimes, this database will be privately operated and exist to hold DNA material from property crimes.
Alamance County, Greensboro, Winston-Salem and Wilmington are among the departments embracing the new plan. A total of at least eight agencies have committed to the program and another 20 North Carolina police departments have expressed an interest.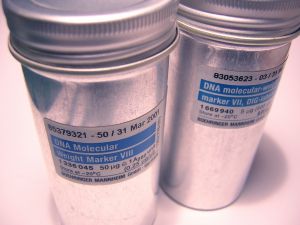 The company involved, DNA:SI Labs, is building a database that is meant to solve petty crimes and property crimes, such as car thefts and home break-ins. Many of these crimes take place across various cities and the hope is that by collecting DNA evidence at several scenes, police officers will be able to link together crimes and have a better chance of catching the perpetrators.
The new database will not change the current DNA collection practices for violent crimes, which will still be sent to the North Carolina State Crime Laboratory and the state Bureau of Investigation. The new system, The Local DNA Index System (LODIS), will also be much more responsive than the existing system. Rather than waiting as long as year to get results, DNA:SI Labs says that it will return results within 30 days of submission. The ability to move fast is important in preventing future crimes.

The company says it will take responsibility for training officers in how to collect DNA samples and use the computerized LODIS system. Officers would be required to swab items at a crime scene, for instance, the steering wheel of a stolen vehicle or door knobs in a burglarized home, and submit the results to DNA:SI. The DNA would then be entered into a database and matched with criminals once they are identified.
The company behind the recent project started in Palm Bay, Florida back in 2006 and achieved a good deal of success. The company says that within three years of implementing the system, Palm Bay's burglary and vehicle theft rates dropped by nearly 50%. The overall crime rate dropped by 25% and the clearance rate for the Palm Bay Police Department nearly doubled.
All this success does not come cheap. Greensboro, NC has announced it will commit $125,000 for the first year of the program and other jurisdictions are looking at just as big of a financial commitment.
Arnold & Smith, PLLC is a Charlotte based criminal defense, traffic violation defense and civil litigation law firm servicing Charlotte and the surrounding area. If you or someone you know need legal assistance, please contact Arnold & Smith, PLLC today at (704) 370-2828.
Source:
"Local police eye private DNA testing for crimes," by Michael D. Abernethy, published at TheTimesNews.com.
See Our Related Videos From Our YouTube Channel:
https://www.youtube.com/user/ArnoldSmithPLLC?feature=watch
See Our Related Blog Posts:
Supreme Court May Hear Case Regarding DNA Database