Attorney J. Bradley Smith answering the question: "I was found not guilty of a charge, but my record still shows the charge."
A recently proposed bill working its way through the North Carolina General Assembly would cut appointed superior court judges across the state, including one here in Mecklenburg County. The piece of legislation, Senate Bill 10, proposes cutting 12 judges to help shave more than $2 million from the state's budget.
These special judges work by traveling across the state and filling in where they are needed. They keep the already crowded dockets moving when regular superior court judges are out or busy with other, lengthy cases. The judges hear serious civil and felony criminal cases and can be a much needed release valve for the massively overscheduled judiciary.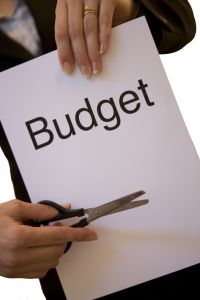 Our very own Charlotte, NC criminal defense attorney, Brad Smith, was interviewed by reporters with WSOC TV about the proposed piece of legislation. Smith pointed out that rather than save the state money, the removal of the judges would actually end up costing everyone more in the long run as already crowded dockets would grind to a halt. By trimming these traveling superior court judges, existing clerks and judges will have to worker harder and longer hours, complicated trials will clog up dockets with no relief from extra hands and more money will be spent transporting and housing criminals while they await trial.

Legislators in the General Assembly say they are aware of the possible problems the bill could create, but say temporarily crowded dockets can be helped by bringing in emergency judges. These emergency judges are retired judges who come back to work for a flat fee of $400 per day. The problem with this approach is that such emergency judges are being used already, even with the current judges in place.
Some in the state have pointed out that the proposal to trim judges could lead to increased crime. The reason is that with more crowded dockets, wait times for trials increase exponentially and the deterrent effect of immediate punishment is diminished. Not to mention the harm such crowded dockets can cause to individuals who need a trial to happen quickly so they can move on and rebuild their lives. The longer they have to wait, the longer their lives and careers remain in limbo.
Arnold & Smith, PLLC is a Charlotte based criminal defense, traffic violation defense and civil litigation law firm servicing Charlotte and the surrounding area. If you or someone you know need legal assistance, please contact Arnold & Smith, PLLC today at (704) 370-2828.
Source:
"Critics say Senate bill to cut special judges would add more costs to system," by Tenikka Smith, published at WSOCTV.com.
See Our Related Videos From Our YouTube Channel:
https://www.youtube.com/user/ArnoldSmithPLLC?feature=watch
See Our Related Blog Posts:
Driving Without A License In North Carolina :: Charlotte DWI DUI Criminal Lawyer