Attorney J. Bradley Smith answering the question: "What is the difference between a misdemeanor and a felony?"

Stealing underwear in North Carolina is no laughing matter. That's the moral of a recent story out of Gastonia where police are actively searching for a person who is reported to have absconded with hundreds of pairs of women's underwear from a Victoria's Secret in a local mall.
Police say that the theft took place in Westfield Eastridge Mall and happened between 6:30 and 7:30 in the evening. The Victoria's Secret reported having 200 pairs of women's underpants stolen. The underwear had an estimated value of $2,500.
Authorities have said they do not have a description of the suspect yet, but will be actively reviewing security footage to try and locate the thief. Though the matter sounds somewhat ridiculous, such a theft is taken very seriously in North Carolina.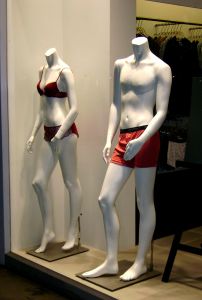 According to North Carolina General Statutes Section 14-70, laws in the state make no distinction between petty or grand larceny charges. Instead, larceny charges are based on the value of goods stolen and the manner in which they were taken.

North Carolina General Statutes 14-72 says that when the value of the good stolen exceeds $1,000, as the underwear thievery does, that crime will be considered a Class H felony. This means that those convicted could face between four and eight months in prison, even as a first time offender. Those with multiple convictions could face many more months behind bars.
In other cases, where the value of the stolen goods is less than $1,000, defendants will face Class I misdemeanor charges. Such cases are punished with up to a year in jail, though many such cases are reduced to less jail time.
Another issue that people should be aware of is the separate charge known as "organized retail theft." This is handed down when someone works with an accomplice to steal from a retail store. If the value of the stolen goods exceeds $1,500 over a 90-day span of time, then the parties will also be charged with a Class H felony.
Arnold & Smith, PLLC is a Charlotte based criminal defense, traffic violation defense and civil litigation law firm servicing Charlotte and the surrounding area. If you or someone you know need legal assistance, please contact Arnold & Smith, PLLC today at (704) 370-2828.
Source:
"Shoplifter takes $2K worth of underwear from Gastonia mall," published at WCNC.com.
See Our Related Videos From Our YouTube Channel:
https://www.youtube.com/user/ArnoldSmithPLLC?feature=watch
See Our Related Blog Posts:
Expect an Increase in the Number of Dashboard Cameras in North Carolina Patrol Cars