Attorney J. Bradley Smith answering the question: "What am I obligated to do if I've been pulled for Drinking and Driving?"

According to a recent ACLU report, the State of North Carolina spent over $55 million enforcing marijuana possession laws in 2010. The civil rights group pointed out that not only did this represent a large share of police resources wasted on relatively minor crimes, but that the impact of the marijuana enforcement was often discriminatory.
By analyzing arrest reports, the ACLU discovered that African Americans in North Carolina were arrested for marijuana possession at 3.4 times the rate of whites, this despite comparable marijuana usage rates. The report, known as Marijuana in Black and White: Billions of Dollars Wasted on Racially Biased Arrests, was released earlier this month and examined marijuana arrests rates by race.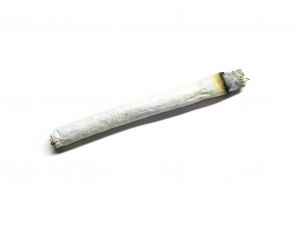 The survey found that law enforcement officers in North Carolina made nearly 21,000 arrests in 2010, ranking North Carolina 10th in the nation for pot arrests. The numbers also meant that marijuana possession arrests made up over half (53.6 percent) of all drug arrests in the state. A full 50 percent of those arrested for marijuana possession in North Carolina were African American, despite African Americans making up only 22 percent of the state's population.
The ACLU says the results are clear: the state's war on drugs has disproportionately harmed people of color. The organization says police agencies across the state selectively enforce marijuana possession laws against certain black and minority communities which ends up costing the state tens of millions of dollars incarcerating people with few positive results.

The report by the ACLU broke down the arrests by counties and listed those areas with the largest racial disparities in marijuana possession arrests. Worst of all was Hoke County, NC, which saw blacks being arrested at 9.6 times the rate of whites. Here in Mecklenburg County the rate was also above the state average, with blacks being arrested for marijuana possession at 4.6 times the rate of whites.
The ACLU says it hopes the information sparks a debate in the state of what constitutes appropriate marijuana policy. The group says it believes the numbers show that existing state policy has failed and that communities need to come together to reform current policing practices to ensure a more just, race-neutral result.
Arnold & Smith, PLLC is a Charlotte based criminal defense, traffic violation defense and civil litigation law firm servicing Charlotte and the surrounding area. If you or someone you know need legal assistance, please contact Arnold & Smith, PLLC today at (704) 370-2828.
Source:
"Marijuana in Black and White: Billions of Dollars Wasted on Racially Biased Arrests," published at ACLU.org.
See Our Related Videos From Our YouTube Channel:
https://www.youtube.com/user/ArnoldSmithPLLC?feature=watch
See Our Related Blog Posts:
North Carolina Meth Making Mom and Son Behind Bars
UNC Professor Held in Argentina On Drug Charges Close to Release