J. Bradley Smith of Arnold & Smith, PLLC answers the question "Can I be arrested without evidence against me?"
Domestic violence advocates and the family of a young woman murdered in east Charlotte last month are asking that officers with the Charlotte-Mecklenburg Police Department be given the authority to check a database showing criminal convictions from other states of persons not suspected of criminal activity.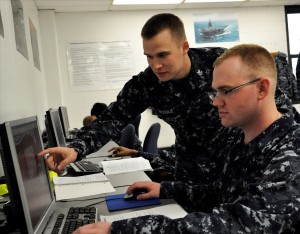 The Charlotte-Mecklenburg Police Department cited federal and local policies that prohibit them from viewing criminal information from other states on persons not accused of a crime in responding to questions about the April 28 murder of Tamika McClelland.
McClelland died in an east-Charlotte house fire set by Halim Stovall. Stovall had been cited in Pennsylvania in 2007 and 2008 for violating orders of protection secured by McClelland. Stovall died at a hospital hours after setting the fire, the Charlotte Observer reports.
Officers responded to a 911 call from McClelland at 4 a.m. on April 28 after she discovered Stovall knocking on her window. Officers took Stovall to a residence three miles away from McClelland's house and watched him enter the residence, according to the Observer. Stovall returned to McClelland's house about three hours later, beating her before setting the blaze.
As WBTV reports, domestic violence advocates say policies that prevented CMPD officers from seeing Stovall's criminal record from Pennsylvania need to change. CMPD Capt. Chuck Henson said officers ran Stovall's name through state and local databases that displayed state-level court, jail, prison, sex-offender registry and traffic records as well as CMPD reports.
CMPD officers have access to a federal database that would have shown Stovall's criminal history in Pennsylvania, however, Henson said, "police guidelines and federal policy prohibit officers from running" a report on the federal system when the individual searched is not a suspect in a crime. Henson said that while knocking on a person's window at 4 a.m. is not a wise choice, it is not against the law, meaning that since Stovall was not a suspect in a crime, his name could not be searched in the federal database.
Bea Cote, who serves as the chairwoman of the Domestic Violence Advisory Council, said if officers had been able to check Stovall's name in the federal database, "it would have changed everything," according to the Observer. Capt. Henson, however, suggested that even if officers had seen the information in the federal database, there was little else they could have done. "Had there been anything else they could have done, I have the utmost confidence they would have done it," he told the Observer.
McClelland's family told the Observer that Stovall had a history of stalking McClelland and that she had moved to Charlotte from Pennsylvania to get away from him, but he had followed her. In one instance, Stovall snuck into McClelland's previous home in Charlotte and wrapped his hand around her neck. McClelland had not reported that encounter to CMPD, however, and CMPD officers had not encountered Stovall prior to the 911 call in the early-morning hours of April 28.
Arnold & Smith, PLLC is a Charlotte based criminal defense, traffic violation defense and civil litigation law firm servicing Charlotte and the surrounding area. If you or someone you know needs the assistance of an experienced criminal defense attorney in Charlotte, North Carolina, please contact Arnold & Smith, PLLC today at (704) 370-2828   or find additional resources here.

About the Author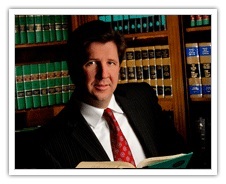 Brad Smith is a Managing Member of Arnold & Smith, PLLC, where he focuses on the areas of criminal defense, DUI / DWI defense and traffic defense.
Mr. Smith was born and raised in Charlotte. He began his legal career as an Assistant District Attorney before entering private practice in 2006.
In his free time, Mr. Smith enjoys traveling, boating, golf, hiking and spending time with his wife and three children.
Sources:
http://www.wbtv.com/story/28999249/cmpd-rules-kept-killers-record-hidden
http://www.charlotteobserver.com/news/local/article20385690.html
Image Credit: 
http://commons.wikimedia.org/wiki/File:US_Navy_111026-N-ZZ447-003_Hull_Technician_1st_Class_Nolan_R._Nichols_answers_a_question_on_the_computer-based_training_system.jpg
See Our Related Video from our YouTube channel:
https://www.youtube.com/user/ArnoldSmithPLLC/videos
See Our Related Blog Posts: