J. Bradley Smith of Arnold & Smith, PLLC answers the question "Should I talk to the police?"
Nothing on the internet ever really goes away, conventional tech wisdom holds. A person types out an email and hits "Send," and the words can never be taken back; and what's more—even if the email is deleted, it can be retrieved.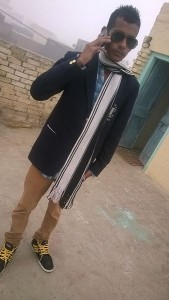 Even emails that are not "sent" can be uncovered. Just ask former CIA Director David Petraeus. He pled guilty last month to one count of removing and retaining classified information, according to CNN. Prosecutors alleged that Petraeus illegally shared classified information with his mistress.
According to the Washington Post, the two communicated via Gmail's instant-messaging service. Instead of hitting "Send" on the messages, however, the pair left their messages "in an electronic 'drop box'" most of the civilized world knows as an email draft folder. One would write the message, save the draft, and then the other would log in, read the message and, presumably, delete it.
The trick, according to the Washington Post, is employed by "terrorists and teenagers alike, to conceal their email traffic" and to leave "a much fainter data trail."
The tricks used to avoid detection have evolved with technology. Anyone who is interested in old gangster movies may recall the trick wherein one gangster—tailed by cops in cars and helicopters—enters a series of parking garages and switches vehicles, ultimately losing the authorities in order to meet up with another gangster who has employed the same trick, all for the purpose of having a whispered conversation somewhere out of the hearing of law-enforcement officers.
That trick circles back to technology the National Security Agency has developed involving a searchable database of voice conversations. Much has been made in recent years of the agency snooping on and intercepting email and other written communications. The latest teeth-gnashing about snooping came after former NSA contractor Edward Snowden foisted on the world a record of just how extensive the federal government's electronic snooping efforts had become.
Long before that, however—just after the passage of the Patriot Act (passed in the wake of the terrorist attacks of Sept. 11, 2001)—Americans were promised that the federal government would only snoop on their phone calls if the calls originated from a foreign country and the participants in the phone calls were suspected of being involved in terrorism.
It turned out that the monitoring of Americans' phone calls and phone records was far more extensive. It has been suggested that every single phone call placed by every single American is tracked in some fashion, and phone snooping was evidently a staple of American counterterrorism and law-enforcement for decades before the Patriot Act, according to USA Today.
As FirstLook.org reports, "Spying on international telephone calls has always been a staple of NSA surveillance," but only a tiny fraction of telephone traffic could be tapped because someone had to do the tapping, someone had to listen to the call, and the NSA nor any other agency had or has the manpower to track and listen to every call.
About ten years ago, the NSA began developing a program it called "Google for Voice." Documents leaked by Snowden describe the program as "the Intelligence Community's 'holy grail,'" according to FirstLook.org.
The NSA now has the ability to "automatically recognize the content within phone calls by creating rough transcripts and phonetic representations that can be easily searched and stored." That means, potentially, our federal government maintains not only a log of every call a person has made, but also has a rough, searchable transcript of every conversation Americans and others have conducted.
Arnold & Smith, PLLC is a Charlotte based criminal defense, traffic violation defense and civil litigation law firm servicing Charlotte and the surrounding area. If you or someone you know needs the assistance of an experienced criminal defense attorney in Charlotte, North Carolina, please contact Arnold & Smith, PLLC today at (704) 370-2828   or find additional resources here.

About the Author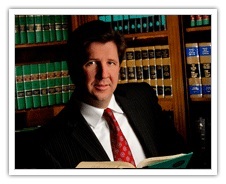 Brad Smith is a Managing Member of Arnold & Smith, PLLC, where he focuses on the areas of criminal defense, DUI / DWI defense and traffic defense.
Mr. Smith was born and raised in Charlotte. He began his legal career as an Assistant District Attorney before entering private practice in 2006.
In his free time, Mr. Smith enjoys traveling, boating, golf, hiking and spending time with his wife and three children.
Sources:
https://firstlook.org/theintercept/2015/05/05/nsa-speech-recognition-snowden-searchable-text/
http://www.usatoday.com/story/news/2015/04/07/dea-bulk-telephone-surveillance-operation/70808616/
http://www.washingtonpost.com/blogs/worldviews/wp/2012/11/12/heres-the-e-mail-trick-petraeus-and-broadwell-used-to-communicate/
http://www.cnn.com/2015/03/03/politics/general-david-petraeus-guilty-charges/
https://www.aclu.org/surveillance-under-usa-patriot-act
Image Credit: 
http://commons.wikimedia.org/wiki/File:WP_20141223_028.jpg
See Our Related Video from our YouTube channel:
https://www.youtube.com/user/ArnoldSmithPLLC/videos
See Our Related Blog Posts: